Photoshop Beta Pops With New Features, New Look
MacNewsWorld

It's not often that Adobe offers the public a free preview of its flagship product, Photoshop, but that's what it's doing with the next version of the photo editing software.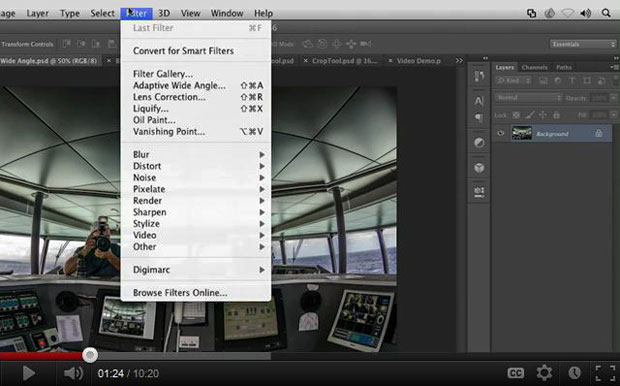 Adobe Photoshop CS6 beta
Adobe announced Thursday that a beta release of Photoshop CS6 for both PCs and Macs is available from the company's website.
Although the CS6 download is free, you have to create a user account before you can install it on your computer. That process is simple, but what Adobe will do with the information it collects from you isn't immediately revealed by the company.
A final version of the CS6 is expected by the end of June.
Smart Cursors
The latest release of the software has 60 percent more new features than the previous edition of the offering, including 65 additions requested by users.
Among those new features is a complete redesign of the program's user interface, including remodeling of some 1,800 icons and 250 cursors. Longtime Photoshop users needn't fret. The redesigns are intuitive and easy to learn.
A nice addition to the interface are "smart cursors." When you hover over an object in a photo with one of those cursors, information about the object will appear on the screen.
Adobe has also changed the default colors for the main window to gray and dark gray. The darker colors in the window make images that you're working on "pop" more in the program. You can customize the color scheme, but you're limited to shades of gray or black.
Magic Patching
A common-sense feature that's been absent from previous versions of the software has been introduced in CS6. The program will now do automatic page saves at designated intervals, as well as background saves, so you don't have to waste time watching progress bars as a save is made.
Adobe has also improved support of RAW files with CS6. For example, slider controls for controlling hightlights, shadows, contrast, exposure and such have both positive and negative values to give you better control over adjustments made to a RAW image.
The company has also made its nifty "content aware" features much more accessible and easy to use than in previous versions. To remove an object from an image, typically you would select it, cut it and then fuss with a clone tool to fill in the vacant spot left by the cut.
With CS6's Content Aware Patching, you can select an object, drag it to an area on the photo and the vacant area where the object previously resided will be seamlessly patched and the object removed from the photo.
Content Aware Moving works in a similar vein, only instead of the object disappearing, it remains at its new location in the photo.
Fancy Cropping
Adobe has also added some new blur filters to Photoshop. Not only do you have field, iris and tilt blur filters, but you can mix them in a single photo, too.
An adaptive wide-angle feature is another new addition to the program. It allows you to straighten lines within a wide-angle shot without destroying the natural distortion of the photo.
While cropping is a straightforward operation in a photo editing program, Adobe has found a way to tweak the tool to improve it.
First, when you choose the tool, the crop border defaults to the edges of the photo. Since most cropping is done from the edges in, that should make reframing a photo a tad faster for most croppers.
In addition, you can move the entire photo around the crop area, not the crop area around the photo, as is the case in many photo editors. The change is a subtle one, but one that will have you asking yourself, "Why didn't someone think of this before now?"
You can also straighten a photo inside a crop by choosing "straighten" and "drawing" a line on the photo. CS6 will automatically straighten and recrop the photo for you.
Video Editing
With so many still cameras incorporating video into their repertoire, it's not surprising that Adobe has brought video editing to CS6, too.
Video can be edited on a "timeline." As you trim a clip, an editing window pops up that makes it very easy to find the exact point to make your cut.
Video transitions are limited to simple fades, but you can do "Ken Burns Effects" on any stills you drag into your movie.
CS6 represents a major overhaul of Photoshop, which will make upgrading tantalizing for may users. The best part of this upgrade, though, is that you get to try it for free before you have to front the cash to buy it.

---