What a difference a day makes, as the old saying goes — or, perhaps more aptly here in the Linux community, what a difference an app makes.
Which app, you may ask? Why that would be Microsoft Office for Android, of course — the arrival of which a few weeks ago has caused no shortage of jubilation in the Linux blogosphere.
"The father of Linux, Linus Torvalds, once said, 'if Microsoft ever does applications for Linux it means I've won,'" noted a recent article on Muktware, for example. "Microsoft yesterday released one of its cash cows, Microsoft Office, for Android…. So, it looks like Linus has won."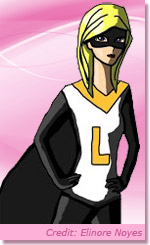 Scarcely had those words hit the Linux news wires when cheers could be heard down at the blogosphere's rowdy Punchy Penguin Saloon. They hit Slashdot soon afterwards, and it's been pandemonium ever since.
'Everyone Wins Using Linux'
"Of course Linus has won," exclaimed blogger Robert Pogson, for example. "He won when he chose a Unix-like kernel; he won when he chose GPLv2; he won when he shared development with the world; he won when distros sprang forth to share the goodness in a practical way."
Torvalds also won "when IBM and other big businesses endorsed GNU/Linux as mainstream, viable and useful; when SCOG sued the world over Linux, crashed and burned; when Sun open-sourced StarOffice and GNU/Linux had a smooth office suite used by the big guys and $free for the rest of us," Pogson went on.
"He won when Dell and Asus offered GNU/Linux to consumers; when M$ made sure Linux would run on its OS virtual machines; when Google, IBM and a bunch of other large organizations adopted GNU/Linux on their desktops; and when big-name games began to be ported to GNU/Linux," he added.
In short, "this guy just keeps on winning," Pogson concluded. "M$, OEMs, retailers and others would be wise to get out of his way or follow his lead because there's no telling how far Linus will go. At the same time, his world is not winner-takes-all — everyone wins using Linux."
'Congratulations, Linus'
In fact, "Linus' statement really was satisfied as soon as Microsoft bought Skype, which still to this day has a Linux version," noted Linux Rants blogger Mike Stone.
"Even ignoring Skype and Office entirely, while that particular statement isn't satisfied, Linus won a long time ago," Stone added. "Android is flying high, Linux is dominating on servers and supercomputers. Linux pretty much mops up every market it's in."
The desktop computer is "the exception, not the rule, and the rule is Linux is kicking the tail of anyone or anything that tries to compete with it, and there's no sign that's changing any time soon," he concluded. "Congratulations, Linus."
'Yes, Linus Won a While Ago'
Similarly, "we could say, 'Yes, Linus won' because Microsoft has released a version of Office (sort of) for 'Android Linux,'" Google+ blogger Brett Legree told Linux Girl.
At the same time, however, "we would also be able to say, 'No, Linus didn't win' because there is no *desktop* version of Microsoft Office for GNU/Linux," Legree added — "well, except that there kind of is and has been for a while unofficially, since many people (including myself) have been successfully running the Windows version of Office on Linux (GNU!) via Codeweavers' CrossOver or Wine for years.
"So in conclusion I'd say, 'Yes, Linus won a while ago.'"
'We Need a Good Office Suite'
Indeed, "the issue of doing larger and more complex documents remains for corporate users and educational centers," agreed Google+ blogger Gonzalo Velasco C.
"We need a good office suite, and there are two ways that's possible: 1) Microsoft gets the clue and ports their Office suite fully for Linux; or 2) people start using LibreOffice, OpenOffice, Calligra, AbiWord… whatever," he explained.
"The second option is already a reality," Gonzalo Velasco C. pointed out. "The first is the only way Microsoft will keep floating, because their OS has lost most users' trust."
'Salivating for Surface'
Google+ blogger Kevin O'Brien could see it both ways.
"It depends on how you measure 'winning,'" O'Brien told Linux Girl. "The platform shift from desktop PCs to tablets and phones has removed a big advantage Microsoft had, and on these new platforms Linux in the form of Android has a very strong position."
In the enterprise space, however, "I don't see any serious erosion of Microsoft's market anytime soon," he added. "The fact is that you cannot replace the functionality and integration of Outlook, SharePoint, Office, etc., with any FOSS solutions right now. Where I work (enterprise IT department), everyone is salivating for Surface Pro tablets because of that tight integration."
'This Is a Non-Event'
Of course, "you still have to have a Windows Office 365 subscription, no matter where you access Office 365 from," Slashdot blogger yagu pointed out. "This seems hardly a Microsoft app for Android as much as it is Microsoft making sure their 'pay-for' products are 'pay-for-able' everywhere."
In other words, "this is about as momentous a victory for Linus as it is for Microsoft to have Google create Chrome browser for Windows," yagu added. "At best, this is a non-event. At worst, this is an oblique insertion of Microsoft 'ick' into the Android universe.
"When Microsoft really starts writing Android apps (this one isn't), we can talk," yagu concluded. "Until then, it looks like Microsoft is just hedging its bets by making sure even Android users can still buy Microsoft products anywhere."
'Linus Did Not Win Anything'
Google+ blogger Alessandro Ebersol had a similar take.
"No, Linus did not win anything," Ebersol told Linux Girl. "That thing of MS Office 365 is just a Web interface. The old wolf (more likely Wile E. Coyote) is up to his old tricks.
"Besides, in a world of Free Office suites (AOO, LO, Calligra Suite), who needs Windows, Gates and MS Office?" Ebersol concluded. "A lot of people don't… me included."
'They Need to Give Up Trying'
It's hard to say who has won yet, "but it seems Microsoft is doing everything it can to make sure it loses," consultant and Slashdot blogger Gerhard Mack opined.
"While I believe that smartphones and tablets will cut into the PC market, I don't believe that the PC market can be killed just yet since there are way too many people who need to input data quickly and as ergonomically as possible," he explained. "No one has come up with an interface that spans both form factors without beingterrible on one or both.
"The problem here is that Microsoft panicked and released something so hideous that no one wants and somehow they still think their mistake was small enough for a minor course correction," Mack added.
Microsoft should start by "gathering up everyone who has been advocating for the 'Charm Bar' and its predecessors and firing the lot of them," Mack suggested. "And while I'm at it, no one — I mean NO one — wants Microsoft to be 'cool,' and they need to give up trying."
Finally, Microsoft needs to remember that "users don't like change — they really don't," Mack concluded. "Users don't want to learn their computers — it's us geeks who like to try new things. The rest of the world just wants the computer to get work done or entertain them. Microsoft: please take the hint already and stop messing with the interface."
'The End of the Game'
Last but certainly not least, Google+ blogger Rodolfo Saenz took a big-picture view.
As in a chess game, "there is a beginning, a middle game and an end, and we are reaching the end of the game," Saenz told Linux Girl.
"Microsoft is still powerful and has the capability to adapt, but in my opinion their Achilles' Heel is their closed-code, charge-for-everything philosophy," he concluded. "That is a tough one to fix."