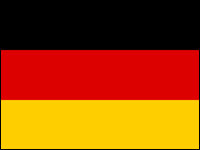 This one is a little muddy: A judge in Seattle has ruled that Motorola Mobility Holdings can't seek to ban Microsoft's Xbox or Windows products in Germany.
BusinessWeek unpacks some of the details:
Motorola Mobility, which owns patents related to industry standards for video compression and WiFi, petitioned a German court to ban Microsoft products that comply with those standards. Microsoft asked U.S. District Judge James Robart in Seattle to bar Motorola Mobility taking any further steps in the German case until after a trial can be held on the contract dispute between the two companies.
Microsoft argued that if the judge would allow that German injunction to go forward, which ultimately might compel Microsoft to negotiate a license according to German law, the U.S. court would lose its opportunity to make its own ruling on similar licensing issues. The U.S. court should be the one to rule on that issue, Microsoft argued, because Microsoft filed its lawsuit against Motorola over the terms of a licensing deal before Motorola filed its suit in Germany.
This is only just most recent patent dustup involving Germany. Earlier this week, The New York Times ran an article about this dispute and about Germany's handling of patent cases.
India Goes 4G
Bharti Airtel, India's largest mobile telephone service provider, has launched 4G broadband wireless access in Calcutta, becoming the first company to offer 4G access in India.
According to the Chinese outlet Xinhua, the 4G service will be managed by Chinese telecom company ZTE. Xinhua also reports that 4G service will soon be available in the Indian cities of Pune, Chandigarh and Bangalore.
China and India are Nos. 1 and 2, respectively, in the world when it comes to the number of cellphones in use. Together the two nations have nearly 2 billion mobile phones, more than one-third the global total. The U.S. is third on the list with fewer than 350 million, according to figures presented on Wikipedia.
Straight to BitTorrent
Spurning traditional business models, Australian production company Sl8it has published the pilot of a new TV series "Deadside" using the video-sharing service Vodo.net, according to Cnet Australia.
Last year, Australian filmmakers made waves by making a movie "The Tunnel" available on BitTorrent.
By putting programs online for free, producers rely on donations from viewers. As such, Deadside downloaders are prompted to make donations to fund future episodes of the show.
Deadside director David Di Muro, quoted by CNet, is optimistic about the business model:
"Rather than having our project cut off by some executive in a TV station, we want [our work] to be proving our worth in the first place. We wanted to fund something in a different way, through sponsorships and direct investments by consumers who actually believe in the project."
Seventy percent of donations made through Vodo.net go to the producers.
Video From Inside Foxconn
As part of its week-long exploration of the Foxconn plants in China, Marketplace has produced video of what it looks like inside on of the plants.
Marketplace's reporting is spearheaded by Rob Schmitz, who exposed erroneous reporting about Foxconn and the working conditions at the plant.
In addition to the video, Schmitz offers some thoughts at Marketplace's homepage:
The first misconception I had about Foxconn's Longhua facility in the city of Shenzhen was that I've always called it a "factory" — technically, it is. But after you enter the gates and walk around, you quickly realize that it's also a city — 240,000 people work here. Nearly 50,000 of them live on campus in shared dorm rooms.
Schmitz is reportedly only the second Western journalist to be granted access to the Foxconn factory since This American Life's now infamous segment.