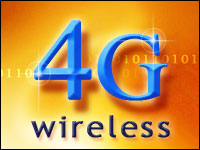 T-Mobile on Tuesday added a touch of confusion to the concept of 4G wireless network technology by labelling its HSPA+ network as a fourth-generation(4G) technology and calling it the largest such network in the country.
"As [T-Mobile USA Chief Technology Officer] Neville Ray statedrecently, 4G is about performance, and today T-Mobile's HSPA+ networkis delivering 4G speeds that match and often beat WiMAX and arereadily comparable to what early LTE will deliver," Patty Raz, fromT-Mobile's public relations agency Waggener Edstrom, toldTechNewsWorld.
"T-Mobile is marketing its HSPA+ network as 4G to keep up with themarketing messages from Sprint and Verizon Wireless," Alex Spektor, asenior analyst at Strategy Analytics, told TechNewsWorld.
"It's all about semantics at this point," Godfrey Chua, a researchmanager at IDC remarked. "You can say LTE is 3.7G and so is HSPA+, andWiMax is 3.9G."
What T-Mobile Said
T-Mobile announced on Tuesday that its HSPA+-enabled network is nowavailable in 75 metropolitan markets throughout the United States.
On Wednesday, the carrier will offer the T-Mobile myTouch 4G Androidsmartphone, and the Dell Inspiron Mini 10 4G, which it describes asthe "first 4G netbook," to the public.
T-Mobile's HSPA+ network is capable of theoretical speeds of up to21 Mbps (megabits per second), and it has seen average download speeds of between 5-12 Mbps onthe myTouch 4G smartphone, company representative Raz stated.
Back in March, T-Mobilepledged to roll out its HSPA+ network to more than 100 metropolitan areasserving 185 million people by the end of 2010.
The carrier remains on track to fulfill those plans. "With anaggressive build-out plan, T-Mobile expects to deliver 4G with thenecessary fiber backhaul in place in 100 major metropolitan markets,reaching 200 million people in the U.S. by the end of the year," Razsaid.
4G or Not 4G?
Technically, there are no 4G technologies available yet, at least inthe United States.
"What was designated long ago as 4G was IMT Advanced, which wouldbring us triple-digit bandwidth speeds," IDC's Chua toldTechNewsWorld.
IMT Advanced stands for International Mobile TelecommunicationsAdvanced. An IMT Advanced cellular system must have target peak datarates of up to about 100 Mbps for mobile access and about 1 Gbpsfor nomadic or local wireless access. It should provide scalablebandwidths of up to at least 40 MHz.
LTE, the technology AT&T and Verizon are rolling out in the U.S., has atheoretical net bit rate capacity of up to 100 Mbps in the downlinkand 50 Mbps in the uplink, but it doesn't yet comply with theIMT-Advanced requirements.
LTE, WiMAX and HSPA+ bring us double-digit speeds, Chua pointed out."Real 4G is a regular triple-digit-speed experience and is notconfined to only peak rates."
T-Mobile's counter is that 4G is all about performance. "Ultimately,consumers care about the quality and experience of their mobilebroadband service, the cost of that service, and the devices availableto access it," company representative Raz remarked.
"Some of our competitors have defined the 4G experience in terms ofdownload speeds on so-called WiMAX networks, sometimes askingconsumers to pay more for this 4G experience notwithstanding limitedcoverage and very few capable devices," Raz added.
The Marketing Machine
Perception is reality in marketing, and T-Mobile appears to be playingcatch-up with Verizon Wireless, at least, in terms of labeling itstechnology 4G.
In early October, Verizon Wireless announced plans to launch a 4GLTE network in 38 major metropolitan areas covering more than 110million Americans by the end of the year.
That network is expected to offer average data rates of 5-12 Mbps onthe downlink and 2-5 Mbps on the uplink. That's about the samespeed as offered by T-Mobile's HSPA+ network.
Verizon Wireless will initially offer LTE for USB modems for laptopwireless access, Verizon spokesperson Jeffrey Nelson toldTechNewsWorld. Consumer devices will be available around the middle ofnext year, Nelson said.
He declined comment on T-Mobile's announcement.
Standards, Anyone?
"The term '4G' is not patented, so marketing people can use it any waythey want," IDC's Chua said. "It's become more of a marketing labelthan a standard. T-Mobile is offering service comparable to whatSprint is offering in WiMAX and what Verizon will offer in the LTEnetwork, so it's more about comparability than sticking to thestandardized term."
However, the carriers' claims may be reined in soon. The InternationalTelecommunications Union's Radiocommunication Sector (ITU-R), whichgoverns wireless standards, has completed the assessment ofIMT-Advanced.It has announced that two standards, WirelessMAN-Advanced andLTE-Advanced, meet IMT-Advanced requirements, and have been designatedtrue 4G technologies.
"ITU and other organizations will continue to strictly definestandards and educate individuals and companies on the definitions,"Strategy Analytics' Spektor said.