Toasted iPhone 3GS Rumors Spreading Like Wildfire
MacNewsWorld
The iPhone 3GS may be selling like hotcakes, but some users are saying that's not where the comparison ends -- and it's just the latest in a string of complaints about Apple's newest gadget.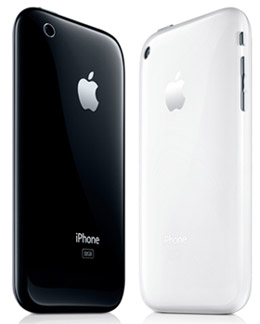 iPhone 3GS
It's not all Apple's fault, though. Temperatures rose over AT&T's initial attitude toward iPhone users who wanted a subsidized 3GS upgrade before their contracts were up for renewal. And steam shot out of quite a few ears when users found there would be no tethering capability even though the iPhone 3GS (and the iPhone
3G
with 3.0 software installed, for that matter) could support it. Thanks again, AT&T.
What else could happen to disillusion the owner of a shiny new 3GS? Try having it catch fire.
Pictures Tell the Story
That hasn't exactly happened -- at least, not yet -- but there are accounts percolating in the Applesphere that suggest 3GS batteries are quick to overheat. A French Web site -- Le Journal du Geek -- included a photo of what appears to be a 3GS that overheated to the point of scorching.
Nowhere Else, posted similar images of singed handsets.
Heated discussions of the issue also made it to the Apple Web site.
"There are internet reports that 3GS overheats and if it is white handset, the overheat causes pink/redish marks around the battery. A French forum reports similar problem," writes PrabhatB of San Mateo, Calif., in a post to the Apple forum.
"I have a black 32gb 3GS and recently I experienced overheating when I was using GPS. Everytime I use GPS it somehow overheats, however mild it may be. But in a region where 3G is out of reach and phone switches to Edge, the overheating is unbearable. You must shut down the phone," reports PrabhatB. "Anyone experiencing similar problem?"
Judging from the posts, others are.
How Widespread?
However, one serious iPhone watcher -- Rob Walch, host of the Today in iPhone podcast, told MacNewsWorld he has come across nothing of the sort in his research or through his show.
What's more, Walch said he has seen no signs at all of overheating, in spite of the fact that he has had his 3GS on continually since June 19.
"I am not sure how much credence you should give [this talk]," he said. "Of course, it is possible that a stray lithium battery may have overheated or there are a few bad devices out there. But from what I am seeing right now, I don't think there is a widespread problem brewing."
Apple did not respond to MacNewsWorld's request for comment in time for this story's deadline.
Dangers May Be Overstated
To be sure, manufacturing techniques have improved for electronic devices from two years ago, when it seemed that every other device manufacturer had to recall laptops due to fire-prone lithium batteries.
Toshiba, Fujitsu, Lenovo, IBM and Dell were among the vendors forced to recall products, costing them tens of millions of dollars -- as well as the goodwill of many customers.
There have been reports of injuries caused by overheating cellphone batteries in the past too. However, in at least two of the most widely publicized cases involving fatalities, the causes of death were later found to be unrelated to the devices the victims were carrying.