YouTube Spiffs Up Its App on Eve of iPhone Launch
MacNewsWorld
YouTube has been re-inflated, so to speak, for the iPhone -- but it is unlikely the video app, which Google released Tuesday, will help patch things up between the search giant and Apple.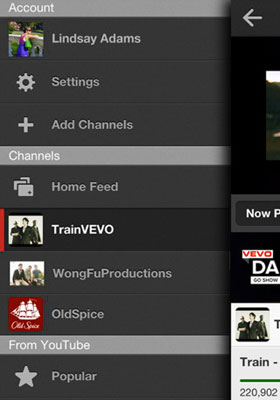 The release of the free app follows the companies' decision not to renew a five-year licensing agreement that established the Google-owned YouTube video service as a default on iOS devices.
Apple pulled the app from the home screen, and Google responded by releasing the new downloadable app.
The new version allows Google to add ads to video clips, something that was verboten with the default pre-installed version. Apple had banned ads in that previous version and blocked certain ad-supported content, notably music video clips.
So why would Apple approve the new YouTube app? The reason is that it is just good business.
"Apple and Google may not get along, but business is business," said telecommunications analyst Jeff Kagan. "It's like the old quote from The Godfather -- 'It's not personal, it's business.' YouTube is an important and powerful brand name in the space. It just so happens to be owned by Google."
New and Improved
The new version of YouTube clearly is an improvement over the clunky default version that previously was available. The new app seems more intuitive, makes finding video clips easier, and -- most importantly of all -- makes sharing of the content a lot easier, including through social network services such as Facebook.
One puzzler is why Apple, which has often improved on existing services, has not created its own service to rival YouTube?
"Apple would rather have their own YouTube-like app on the iPhone, but they don't have one," Kagan told MacNewsWorld. "So they either miss this opportunity altogether, giving customers a reason to think twice about buying the iPhone 5, or they can grit their teeth and go ahead and use it."
Could Apple attempt to create its own YouTube? That probably isn't going to happen anytime soon.
"At this point, Apple has nothing to compare with YouTube, and while the company certainly has ambitions for a more media-focused service, that future is a long way away," said Charles King, principal analyst at Pund-IT.
"Probably the best thing that can be said of the company's position is that it has a lot of money to throw at its problems," he noted. "The problem is, of course, that that's a difficult strategy to pursue successfully or profitably."
YouTube Patch
The other part of the equation with the release of this app -- which comes just before the expected announcement of the new iPhone -- is whether it could be used as a way for Google and Apple to patch up their differences. However, given that Google's Android OS remains the main rival to Apple's iOS, that isn't likely either.
Google's offerings may just make matters worse.
"This is more work here from Google following their new strategy on the cusp of the official iOS 6 launch," said Chris Silva, industry analyst for the Altimeter Group.
"We've heard rumors of the improved Google iOS app that will bring the advanced voice-based search and information cards to iOS devices and potentially rival what Siri can offer, in the opinions of many," he said.
"The new YouTube app is another brick in this strategy, and I expect we'll see some future announcements on Maps as well," Silva told MacNewsWorld. "Google's revenue model is based on driving volumes of traffic to the services they offer, and to do so they must have the most compelling entry point on the devices -- mobiles -- where most of this searching is taking place, whether those devices are Android or iOS. To refresh and improve its services and search apps is a strong play to ensure that the traffic keeps coming."
As a result of this strategy, it is only likely that the rift between Apple and Google will likely widen going forward. And the YouTube app is likely to do little to stop this rift from growing.
"At this point, the break between Apple and Google seems so large and irreconcilable that I doubt the new YouTube app will have a measurable effect," added King. "The fact is that Apple's lack of development of its native YouTube app has relegated it to second place status, so Google's version is likely to offer a considerably better user experience and be more tightly aligned with Google's ads and other strategic efforts."