Apple Loses FaceTime Patent Quibble
MacNewsWorld
Apple infringed four VirnetX patents, found a federal jury in the Eastern District of Texas. The technologies in question are used in Apple's FaceTime software, which is available for the iPhone, iPod touch and iPad, as well as Mac computers. VirnetX was awarded US$368.2 million as part of the verdict.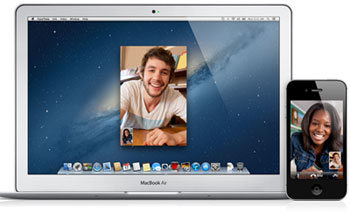 The patents infringed -- U.S. Patent Nos. 6,502,135; 7,418,504; 7,921,211; and 7,490,151 -- cover secure domain name registry and facilitate communications for real-time communication applications such as video conferencing.
The Court will hear post-trial motions in the coming weeks.
A Long Road
VirnetX made all the standard moves that a company makes while litigating a patent infringement claim -- that is, it also pursued its claims with the International Trade Commission. The ITC dismissed its original complaint due to a procedural discrepancy in August 2012; VirnetX has said it will request a new investigation.
VirnetX's victory against Apple follows a $200 million settlement it reportedly secured from Microsoft in 2010 over the same technology. VirnetX is also pursuing similar charges against Cisco, Avaya and Siemens. Jury selection for those trials is scheduled to begin in March 2013.
Attempts at Settlement
Given this background, it is fair to wonder if settlement talks were pursued at some point, and if so, why Apple didn't agree to terms.
It is not just this particular case, noted Peter Toren, an attorney with Weisbrod Matteis & Copley.
"Any time I see large judgments in patent infringement cases, I always wonder if the defendant evaluated the risks and whether the company could have settled for far less than what the verdict ruled," he told MacNewsWorld.
However, Apple has a reputation for taking a hard line on patent infringement -- whether it is the one pursuing the charges or the one accused of infringement.
"It has made it quite clear it won't be held up by every Tom, Dick and Harry that wants to make a claim," Toren said.
Apple might be the exception to Toren's rule of thumb that it is usually better to settle and license technology than pursue a patent claim in an expensive court procedure.
"Apple has the cash hoard to weather a verdict like this one. For any other company, $368.2 million would be a big loss to absorb," he pointed out.
This verdict follows another legal defeat for Apple this week: Across the country in Madison, Wisc., a U.S. District Court judge dismissed a suit it filed against Motorola Mobility alleging that Motorola abused its standard-essential patents by charging licensing rates that were not fair, reasonable and nondiscriminatory.
Apple and VirnetX did not respond to our requests to comment for this story.