Is the iPhone 5c Dead or Just Asleep?
MacNewsWorld
Apple usually trumpets preorder figures following the launch of a new iPhone, but it has maintained a deafening silence in the case of the iPhone 5c, sparking speculation that it is perhaps not doing too well in the market so far.
That perception is being bolstered by reports that with its unsubsidized price in China being between US$730 and $860, it is being shunned by Chinese consumers who don't want to pay that much for a phone with a brightly colored plastic case that lacks the elegance of the iPhone 5's aluminum body.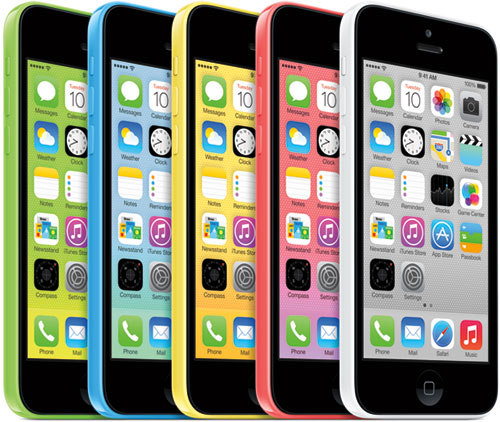 iPhone 5c
"What [Apple needs] to do to move the needle in unsubsidized markets is offer it at $350 so long as they keep their brand image of being a high-end phone," Michael Morgan, a senior analyst at ABI Research, told MacNewsWorld. "Chinese manufacturers are producing quad-core smartphones at that price."
Apple did not respond to our request to comment for this story.
Ni Hao, Ma?
China Unicom, the second largest mobile phone operator in the Middle Kingdom, announced that more than 100,000 consumers had preordered the iPhone 5c and 5s, Bloomberg News reported.
However that figure is suspect. For one thing, there is no breakdown as to the number of orders received for each of the two models.
"It will be interesting to see what the split is between the 5c and 5s," Morgan remarked.
Also, the 100,000 figure seems unusually low, especially for an iPhone in China, where it is a highly coveted status symbol.
"I'm trying to think of any market where 100,000 preorders is a good thing, and I'm having trouble doing that," Morgan said. "If it's that low, that's not good. One million preorders might be something."
The figure of 100,000 is also questionable because it is the same number of preorders China Telecom reported back in December for the iPhone 5 as shown in this Google translation of this Sina Web page.
That seems a bit too pat to be true.
An iPhone 5 in a Coat of Many Colors
The iPhone 5c is offered in blue, green, pink, yellow and white.
It has a 4-inch Retina display, an 8 MP iSight camera, and a hard-coated polycarbonate body with a steel reinforced frame. It uses the same A6 processor as the iPhone 5.
In fact, it is the iPhone 5, ABI's Morgan said.
"It's the same price, the same device -- only now, it's in color," he explained. "We've seen that before with the iPod."
Wells of Silence
Following the iPhone 5's launch last year, Apple announced that preorders topped 2 million in the first 24 hours.
Could its silence over the iPhone 5c be because demand is abysmally low, as some suggest?
"Absence of facts is not the same as facts," Carl Howe, a research vice president at the Yankee Group, told MacNewsWorld. "We haven't gotten to first weekend sales yet."
So far, Howe has no hard data on the iPhone 5c's actual reception in the market.
On the other hand, "the quarter ends in a couple of weeks, and [Apple] might be waiting until everyone's had a chance to see it," ABI's Morgan speculated. "I think it is too soon to say whether that silence is good or bad, but this 100,000 order figure is a concern."
Putting on the Arm
Chances are that Apple will bring its mighty marketing machine to bear on carriers to boost demand for the 5c, as it should.
Sprint, for one, is already offering a discount coupon that boils down to giving away a free iPhone 5c to customers switching from other carriers.
"If operators here are engaging in price wars and using the 5c to draw consumers, that's a good thing," ABI's Morgan suggested, "because they think it has some value."