Twitter Alerts: One Emergency System to Aggregate Them All?
By Richard Adhikari
Sep 26, 2013 3:14 PM PT
Twitter on Wednesday launched Twitter Alerts, a new emergency notification service.
The feature "brings us one step closer to helping users get important and accurate information from credible organizations during emergencies, natural disasters or moments when other communications services aren't accessible," explained Gaby Peņa, a product manager with the company.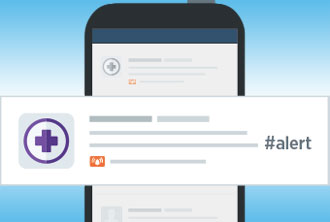 Twitter users who sign up to receive an account's Twitter Alerts will get a notification on their phones when the account marks a tweet as an alert, indicated by an orange bell icon. Notifications will be delivered through SMS, and smartphone users with at least Twitter for iPhone 5.10 or Twitter for Android 4.1.6 will get a push notification as well.
About 100 organizations and governmental bodies in the United States, Korea and Japan have signed up for the service, which will ultimately be expanded worldwide.
Twitter declined to provide further details.
Need for Controls
The establishment of Twitter Alerts follows the company's launch last year of Lifeline, a like-minded service released in Japan.
"It will be interesting to see which governments Twitter approves," Daniel Castro, a senior analyst at the Information Technology & Innovation Foundation, told TechNewsWorld. "I do not see Twitter letting the Syrian government use this any time soon."
Twitter also "needs to make sure that they strictly limit the information the service is used for," warned Jim McGregor, principal analyst at Tirias Research. "It is counterproductive to try to expand the scope too far."
Storm Alerts
Government agencies and emergency responders can use the service to deliver critical and timely information and engage with people. For example, Twitter users followed the Federal Emergency Management Agency's Twitter account to get information on Hurricane Sandy as it hit the northeastern United States last year -- an Alerts service could extend this capability further.
U.S. organizations participating in Twitter Alerts include the American Red Cross, the U.S. Centers for Disease Control and Prevention, the U.S. Bureau of Land Management, the Department of Homeland Security and various regions of FEMA.
Several U.S. city agencies, including the City of Philadelphia Office of Emergency Management, subscribe to the service as well.
'Whom Would You Believe?'
It's not clear whether the Alerts service would really be much of an improvement over what is available through a combination of ordinary tweets and existing emergency alert systems already in use.
"Better solutions already exist and are in use in many countries including the United States," Chester Wisniewski, senior security advisor at Sophos, told TechNewsWorld. "In addition to emergency alert services on television and radio, many countries are using cellular broadcast technology in cooperation with the phone carriers to alert citizens in a given geographic area to emergencies and instructions."
Twitter Alerts would be an additional feature at best, suggested Ken Pickering, director of engineering at CORE Security.
The Emergency Broadcast System "still exists and now sends texts to my phone," Pickering pointed out. "Why would we trust a company like Twitter with being the authority on all essential broadcasts?"
Another problem is that conflicting information might be sent out during an emergency, the ITIF's Castro suggested.
"Imagine if FEMA says one thing and the Red Cross another," Castro said. "Whom would you believe?"
'Probably Fairly Easy to Abuse'
Security might well be another problem. Imagine what might have happened if the Boston Marathon bombers had hacked into Twitter and lured people to the event before setting off their explosives, for example.
"With all the recent widespread Twitter hacks of legitimate and credible accounts, this sort of system is probably fairly easy to abuse," Pickering told TechNewsWorld.
Twitter has "not shared any security measures they may have put in place," Sophos' Wisniewski noted. "This has been an issue with the existing emergency alert system in the United States, and I think it is fair to say this system could or will be abused similarly."