iPhone 5c May Flourish Despite Slow Start
MacNewsWorld
Apple's latest version of its flagship smartphone, the iPhone 5s, is outselling the company's mid-tier iPhone 5c at a rate of two to one, according to an AllThingsD report citing statistics from Consumer Intelligence Research Partners.
Apple's simultaneous launch of two iPhone models was a first for the company, so there was no basis for gauging consumer reactions. It now appears the 5s is far more popular. Although CIRP data suggests it is outselling the 5c at a rate of two to one, a report from Mixpanel, which measures global metrics, estimates that the margin worldwide is closer to three to one.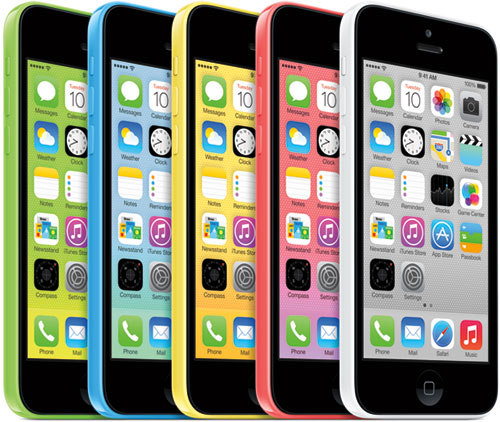 iPhone 5c
The higher-end smartphone has accounted for 64 percent of total iPhone sales since it launched, reported CIRP, while the 5c accounted for 27 percent. The iPhone 4S took the remaining 9 percent.
The iPhone 5s had a slightly less successful launch than the iPhone 5 did, based on the data, with the 5s snagging 64 percent of new sales in the smartphone market following its release, compared to the 68 percent that the iPhone 5 claimed.
The CIRP news followed a weekend report from Chinese website C Technology suggesting that Apple would be halving daily production of the 5c, producing 150,000 units per day -- down from 300,000.
Apple did not respond to our request to comment for this story.
Disappointing Launch?
One reason Apple decided to launch the colorful, US$99 iPhone 5c was to appeal to consumers in emerging markets or those who hadn't previously been able to afford an iPhone, noted John Feland, CEO and founder of Argus Insights.
However, the iPhone 5c might not be charging into new markets as quickly as Apple had hoped.
"While the target market is now worldwide, samplings of consumer demand in the U.S., UK and China show that the iPhone 5s far outperforms the iPhone 5c, indicating that demand for the colorful 5c [is] much lower worldwide than experts expected," Feland told MacNewsWorld.
No Panicking Yet
Although sales appear to be starting off slower than expected, that doesn't mean those additional markets won't open for the 5c going forward, said Colin Gibbs, analyst at GigaOM Pro.
"High-profile devices like Apple's high-end iPhone tend to do well out of the gate because those are the kind of phones tech-savvy consumers hold out for," he told MacNewsWorld. "So I'm not at all surprised that the iPhone 5s is outselling the iPhone 5c by a considerable margin, but I expect that gap to narrow in the coming months."
Even if the reports of cutting back on 5c production are true, it could be for reasons that favor Apple, said Ben Bajarin, director and founder of Creative Strategies. It could be that the company is learning which colors 5c consumers want and is creating a more efficient supply chain. It also could be welcome news that the cheaper 5c is not cannibalizing production of the company's higher-end signature device.
"The report of them cutting 5c orders is a basic inventory reshuffling," Bajarin told MacNewsWorld. "Cutting back on some colors which didn't have the pull would not be surprising. Part of the cutting back could also be to beef up on meeting supply for the 5s, which perhaps had more demand than even they anticipated."