Siri May Be Starting a Hope Chest
By John P. Mello Jr.
Jul 18, 2014 5:26 PM PT
It may not be a marriage made in heaven, but the cloud is pretty close.
Just hours after IBM and Apple announced they had entered a strategic partnership, speculation began to spread about the possible integration of two of their most well-known products: What if Siri and Watson were to hook up?
Siri is Apple's voice-enabled digital personal assistant. Watson is IBM's artificial intelligence software, perhaps best known for winning Jeopardy!
While noting that it was too soon to talk about a future Siri-Watson hybrid, IBM hasn't ruled out the possibility.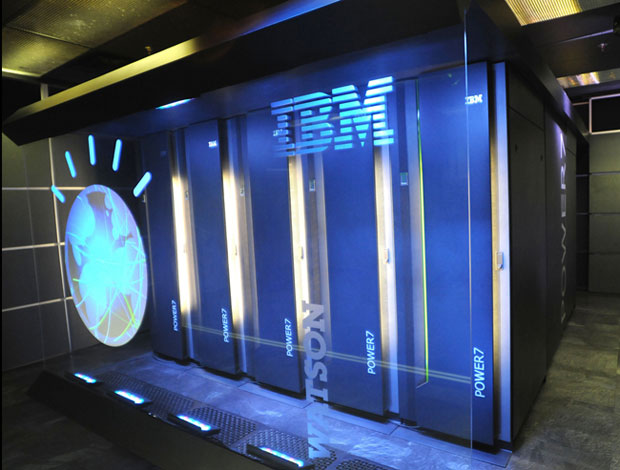 "Today we're focusing on how we can leverage the capabilities of iOS and the great user experience and design that Apple has, and combine that with our strength in the enterprise and in the cloud," Phil Buckellew, vice president for enterprise mobile at IBM, told TechNewsWorld.
"We're not announcing anything specific to Watson and Siri," he continued, "but we're not precluding it."
Extraordinary Platform
Siri and Watson would be a powerful combination.
"Marrying the two technologies could give you an engine that could leverage Big Data in a way that nobody else can," Gartner Research Vice President Van L. Baker told TechNewsWorld.
"The ability to query Watson from your smartphone and get the kind of answers at the speed it can deliver them would be an extraordinary platform," he added.
Both Apple and IBM could benefit from a Siri-Watson union. In addition to making Siri smarter, Watson could bring expertise in some vertical markets -- like healthcare -- that Apple is interested in penetrating.
"This could be a good marriage between Siri -- which is about the kind of consumer experience that Apple does well -- and Watson -- which is the kind of data parsing and analytics that IBM does so well," Ross Rubin, principal analyst with Reticle Research, told TechNewsWorld.
There also would be benefits for IBM. It would get an application -- Siri -- for Watson, along with greater exposure among consumers.
"Watson is being used now as a back end for very specific interfaces that IBM has created for it. It's not a general assistant," Roger L. Kay, president of Endpoint Technologies Associates, told TechNewsWorld.
"IBM could use Siri at the front end of Watson as part of an interface that included other elements, like a keyboard and mouse," he added.
Buffing Up Siri
In addition, Siri could provide "lots of data for Watson. If Apple shared data about the context in which queries were developed, IBM could use that information to improve Watson's intelligence."
The corpus of natural language questions asked Watson actually is very small, explained Raj Singh, founder of Tempo AI.
By contrast, Siri has a mammoth database of what it's asked because it has an unconstrained speech interface.
"Providing something like that to IBM is of very, very significant value," Singh told TechNewsWorld.
"On the Siri side, they can apply Watson to user data, so Siri can ask and answer personal questions," he added. "From the IBM perspective, they can make the system smarter by having access to Siri's corpus of questions from all its users."
Combining Siri and Watson won't be easy, according to Rob Enderle, president and principal analyst of the Enderle Group.
"The Watson and Siri interfaces are unique, so getting the two to work together wouldn't be trivial," he told TechNewsWorld.
Combining Siri and Watson would be a natural response to Cortana, Microsoft's answer to Siri, which has a back end similar to Watson, Enderle suggested.
"For Apple to continue to compete in this area -- and clearly Google is upping its game as well -- they need substantial help, and Watson is the leading, back-end AI product at the moment," he added. "So if they can figure out how to connect Siri and Watson, the end result would be incredibly powerful."

---