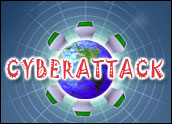 The era of Big Data has scary implications for both personal privacy and national security and puts our society at significant risk. The impact of a cyberattack on a large financial institution or a security breach at a government's secure data house, for example, would have dire consequences. As a result, cybersecurity is one of the greatest challenges facing the world today.
Compounding the problem is that we currently operate with an outdated legal and policy framework that governs how data is collected, stored, shared and used. This weakness further exposes our nation to more breaches of security, leaks of top-secret information and divulgence of vital data from healthcare, manufacturing, commerce and even government agencies. These are issues that our government has to eventually focus on and change.
In the meantime, it's only natural to wonder: Should Big Data and cyberspace as a whole be compromised or ultimately attacked, what will we do then? What happens if the grid goes down and we have to rely on our manual capabilities?
Rather than taking panic-driven action when a cyberattack occurs or dwelling on the fact that an attack may happen, we should collectively focus on prevention and being properly prepared. The safety and security of our families, neighborhoods, cities and nation begin with each one of us, and there are a few things we can do.
1. Build Community and Spread the Word
We can use social media, for example, to teach the masses about safety and security measures, and give them tools that will benefit the greater good. Social media affords the opportunity for all of us to contribute to the world in meaningful ways as it relates to security, do real work for real audiences for real purposes, find great teachers and collaborators from around the world, and become great teachers in our own right. We can share the benefits of what it means to have a good security system in our homes.
For example, when you comment on an article regarding a criminal event in a local neighborhood online newspaper, you can share what security measures you use yourself, such as a particular brand of steel security door or a particular brand of motion sensor flood lights. That not only helps other readers protect their own homes, but it creates an online community as well.
We can also discuss ways our families can approach certain public venues and events, like theme parks and concerts, with strategies to stay safe while out in the world. Such discussions don't have to take place through social media, of course; person-to-person works just as well. If you're standing in line at a grocery store or at a community protection meeting, for instance, that can be a perfect opportunity to share security tips and communicate with neighbors.
If you don't already know, find out who your neighbors are so you can look out for each other.
2. Practice 'Sixth Sense Security'
I also believe it is essential to teach people to recognize and sound the proverbial alarm when something doesn't feel "right" so that we feel empowered to act on it. I call this "Sixth Sense Security." It's not a tech-enabled tool, but it gives us an important opportunity to raise awareness about safety, security and survival measures at the individual level so we are well prepared before an attack happens.
Individuals must hone a "sixth sense" that helps them detect, anticipate and plan for danger in advance, whether it is online or off. In essence, the sixth sense is another one of our human senses that we already possess but may not know we have. People innately know when something is wrong, dangerous or just "off," and in those situations it is imperative to take action rather than brush it off.
For example, when your sixth sense is trying to get your attention, if you take enough time to notice, there will always be something amiss, wrong or not quite right — in other words, you will always get some kind of a "red flag," like noticing a suspicious bag sitting unattended or a person in your neighborhood or a public area who appears anxious and paranoid. This is what the sixth sense is.
The world is chock full of distractions and we have busy day-to-day lives. However, just slowing down momentarily as needed and skimming the surface of our environment is a way to use our intuition. By using our sixth sense, we can also help prevent cyberattacks, or at least be prepared for them if they do occur.
3. Live Life Modestly
Last but not least, planning for the possibility of a cyberattack is also a matter of reducing our reliance on the grid as much as possible.
Our dependency upon the Internet is vast, so minimizing our dependence on it isn't easy. What's the best approach? I could answer this with another question: How did the pioneers do it? We should think like them, and go back to a time when we were not so dependent on the luxury of on-demand energy in all of its forms. We should have contingency plans that include both short-term and long-term solutions.
For example, we can buy generators for the short term in case something happens with our electricity; we also can learn to go back to life without excessive amenities, such as luxury cars, computers, cellphones and restaurants. We can even learn to start writing letters again instead of relying solely on email.
I encourage you to make a concerted effort to limit your dependence on this infrastructure and prepare for life without it. In the end, all we can do is begin living our lives moderately at best, but prepare accordingly.