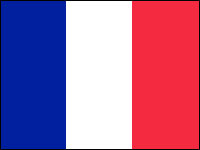 A French court has ordered Twitter to hand over data that could help identify users who posted racist messages on the service's website, acting on a complaint filed in October by the Union of French Jewish Students.
The 17th Chamber of the Paris Criminal Courts also wants Twitter to make it easy for users to flag tweets deemed illegal under French law. These include hateful and racist messages.
The students wanted Twitter to remove anti-Semitic remarks posted under the hashtag #agoodjewand adopt a new system for responding to similar messages.
"We are currently reviewing the court's decision," Twitter spokesperson Rachel Bremer told TechNewsWorld.
Legal Arguments
At issue is the question of whose laws prevail: Those of a country in which a foreign company is doing business, or the company's own rules.
Twitter reportedly has said that under its own rules, it doesn't disclose users' identities unless it is responding to a valid court order in the United States, where its data is stored.
Twitter "can follow its own privacy policies except where the laws of a country in which it operates say otherwise," Karl Manheim, a professor at the Loyola Law School, told TechNewsWorld.
However, the laws of a country supersede the private rules of a company only if the company is physically in that country, contended Rob Enderle, principal analyst at the Enderle Group.
With the Internet, "things become fuzzy," he said, because a company may not have a physical presence in a country where it's doing business.
Twitter's French users access its services over the Internet. In a case like this, "resolving jurisdiction, and thus whose laws apply, becomes an issue," Enderle told TechNewsWorld.
The Long, Possibly Flabby Arm of the Law
Countries have long exercised jurisdiction over harm occurring in their territory, even if it originates elsewhere, Loyola's Manheim pointed out.
"Would the U.S. lack jurisdiction over hacking or phishing events that were sent from Russia or Kenya?" he asked.
For example, the U.S. earlier this week charged three Eastern European men with running an international cybertheft ring, arresting them in their native countries with the help of police there. That suggests France wouldn't be precluded from taking action against Twitter.
Further, France has brought actions against other U.S. Internet companies, Manheim pointed out, citing the country's ruling against Yahoo. In 2000, the county court of Paris ordered Yahoo to prevent its users from accessing a website offering Nazi paraphernalia for sale. The ruling was made in response to an action filed jointly by the Union of French Jewish Students and the League Against Racism and Anti-Semitism.
Such actions "would be suitable precedent" for the current action against Twitter, Manheim stated. French laws prohibit racist remarks and hate speech.
Twitter "cannot hide behind U.S. privacy law, which is one of the weakest in the Western world, to avoid compliance with French law," Manheim remarked. "On the other hand, French law itself may be suspect as being in violation of the European Data Protection Directive."
The Hazards of Publishing User Content Online
Publishing user content online, as Twitter does, could place a company in a legal and ethical morass.
"The big issues are who owns the content; privacy rights; and the conflicts between free speech and censorship," Enderle said.
For example, a U.S. district court judge has ruled that French newswire service Agence France-Presse (AFP) and Getty Images infringed photojournalist Daniel Morel's copyright when they published images he had uploaded to Twitter from Haiti, after the island was rocked by an earthquake in 2010.
AFP reportedly sent some of the photos to Getty, which provided them to The Washington Post for a fee. The court ruled that AFP didn't have a license to remove the photos from Twitter and sell them to third parties.