Good, Solid iPhone 4S Disappoints iPhone 5 Wishes and Hopes
MacNewsWorld
"The steak without the sizzle" is how Jason Wisdom characterized the newly unveiled iPhone 4S, Apple's latest creation.
It is essentially a solid workhorse with little pizazz to wow the masses.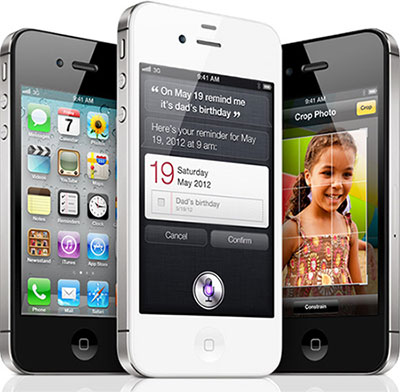 iPhone 4S
"The device has lots of technical upgrades, and one feature -- the new Siri -- did get rabid, enthusiastic response from the audience," Wisdom, principal of Wisdom Consulting, told MacNewsWorld.
However, the knee-jerk reaction to the release in many quarters is that Apple has lost its magic touch, he said.
The iPhone 4S is a solid workhorse, Rob Walch, host of Today in iOS, told MacNewsWorld.
"It is exactly what I expected and what I had hoped for -- a device with updates that make sense, a solid, sturdy phone, and one that will have the best video camera most people will ever own."
The Specs
The iPhone 4S specs include a a dual-core A5 chip and an 8 MP camera that shoots 1080p HD video.
The dual-core A5 processor means the device can run graphics up to seven times faster than prior models -- making it ideal for gamers.
Features related to the camera and video capabilities include video stabilization to steady shaky shots and built-in editing functionality.
Included in the iPhone 4S is Siri, a spin-off from Stanford University that Apple acquired about a year and a half ago. It combines cognitive software with voice-activated search to yield a search function that takes into account the user's preferences as it learns them over time.
Its presence in iPhone 4S means a user might ask, for example, "do I need an umbrella?" and up would come a local weather app. Working with Yelp, it can help find local restaurants.
And More Specs
The 4S has improved battery time -- users now have up to eight hours of talk time over 3G and 10 hours of video.
It works on both GSM and CDMA networks -- a plus for globe-trotters.
It runs an upgraded iOS 5, with such new features as Twitter integration, the iMessage application and a unified center for messaging and email. There is also free iCloud syncing.
Pricing for the iPhone 4S starts at US$199 for a 16 GB model. The 32 GB is $299 and the 64 GB model retails for $399, all with a two-year contract.
It will be available Oct. 14, and customers can pre-order it starting Oct. 7.
More Market Share?
This device is the first iPhone to be made available to Sprint customers, which theoretically should increase iOS' market share.
Although an uptick will occur, it will be iterative at best, Gabriel Donnini, data solutions engineer with Chitika, told MacNewsWorld.
"Last month, we saw a bit of a decrease in their mobile market share, and I do think that was consumers waiting for this device. Apple will make that up now with the new device" -- and with Sprint as a new carrier as well, he said.
Underwhelming Debut
At the end of the day, the Apple event was, frankly, underwhelming, Azita Arvani of the Arvani Group told MacNewsWorld -- especially to a consumer base hyped up about a possible iPhone 5.
The biggest news -- the iPhone 4S -- was actually leaked through Apple's Japanese retail store a bit before the event, she noted.
"And there was no disruptive 'one more thing' -- the signature Steve Jobs piece at the end of his presentations," said Arvani.
The new iPhone does offer good features, she acknowledged, pointing to Siri, the camera, its global capabilities, and the low price point.
"What we didn't see is a huge difference in the form factor that would distinguish iPhone 4 from iPhone 4S," Arvani said."We also didn't see anything about NFC and mobile payments. I guess we have to wait for iPhone 5 for those."