JixiPix Photo-Editing Apps Let You Indulge Your Creative Inner Dabbler
MacNewsWorld
Anyone who's casually grappled with a full-featured image editing program -- like Adobe Photoshop, for example -- knows how taxing it can be to find the tools you want when you want them.
What's more, full-featured programs come with full-featured prices. That can put a damper on the creative fire of shutterbugs interested in experimenting with some of the alluring features of those apps.
Those creatives need not fret, however. There are single-purpose apps available at the Mac App Store that can give them a taste of some of the interesting things that can be done in a bloated image-editing suite.
One software developer, JixiPix, has an assortment of such single-purpose apps. Among them are Dramatic Black & White, Simply HDR and Pop Dot Comics.
Spotlight on Creativity
Dramatic Black & White by JixiPix is available at the Mac App Store for US$5.99.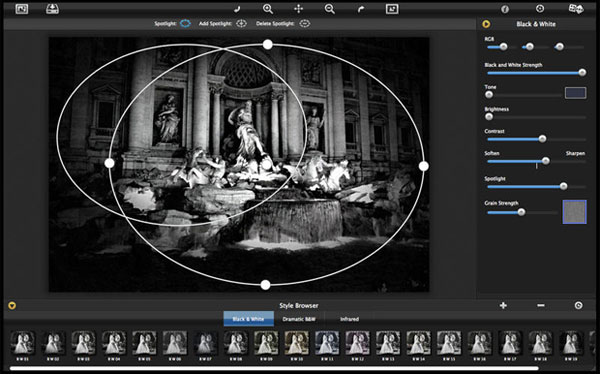 Most black-and-white photos created at the camera and phone level lack the arresting qualities of stills captured on film and processed in a darkroom.
All that changes with an app like Dynamic Black & White. DBW gives you the kind of control you need to turn a color digital photo into the kind of black and white beauty that graced the pages of Life magazine during its heyday.
After you drag a photo into the app or download it from your hard drive, you can fine-tune its look with the software's spotlight and slider tools.
The spotlight tool lets you choose an area to highlight in the photo. It's the equivalent of "dodging" areas of a picture in the darkroom. With the app, though, you have better control of the final result.
You can choose to have multiple spotlights or spotlight the entire photo. Spotlight areas appear as ellipses and can be sized and moved by grabbing handles and pulling or pushing them for effect.
The app is fast, with results appearing quickly, which is more than can be said for some full-featured programs performing similar tasks.
Tools Galore
With the app's slider tools, you can fine-tune your photo in a dizzying number of ways. In the bad old days of film, a photographer would control the red, green and blue wave lengths in a shot with filters. With DBW, you can do that with slider controls. Better yet, you don't have to take a bunch of test shots to see the effects of the filters on the scene.
Sharpness, brightness and contrast controls are in the app, as well as tone and spotlight tools. The tone slider lets you add mood and depth to an image by emphasizing the red, blue or green wave lengths in a photo.
The spotlight slider lets you determine the opacity around the spotlights in the picture. If the area is opaque, it will appear as black around the spotlight. As you decrease the opacity, though, you can reveal more of the picture surrounding the spotlight.
You can also control the black-and-white strength and grain in the image. By manipulating the strength of the black and white in the image, you control the bleed of the color in the original photo into the image.
Darkroom-style grain can add more interest to the picture. The program includes seven grain types -- all of which can be further modified with slider controls.
If you yearn for the golden days of black-and-white photography or want to explore the possibilities, Dynamic Black & White is a great app to have.
Incredulous Photography
Simply HDR by JixiPix is available at the Mac App Store for $7.99.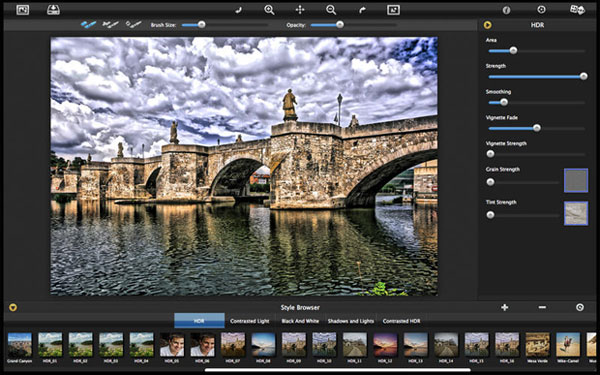 A photographic technique currently gaining some notoriety is the making of High Dynamic Range photos. To create an HDR photo manually requires at least three shots bracketed around each other. One is usually shot at a base exposure; another overexposed and the third, underexposed.
With HDR, the three shots can be combined to capture more details in an image. Washed out details in the base shot, for example, can be brought into the final image from the underexposed shot.
However, HDR can be taken to broader extremes -- and the effects can range from stunning to surreal. Simply HDR lets you experiment with many of those effects.
It lets you tinker not only with color HDR, but also with black and white HDR. In some respects, it overlaps with Dynamic Black & White.
The app includes contrasted light and contrasted HDR effects as well as shadow and light effects. Contrasted HDR effects can give a photo a painted post card quality. Contrasted light effects can range from hypernatural to surreal -- purples replacing blues in photo, for example. Shadow and light effects alter the shadows and highlights in an image for effect.
A nice feature of the app is that it displays a row below an image of thumbnails illustrating how the presets included with the software will affect the picture. All the presets can be modified with slider controls.
If you want to challenge your post-processing creativity, Simply HDR will give you the tools to do it.
Bang! Zoom!
Pop Dot Comics by JixiPix is available at the Mac App Store for $5.99.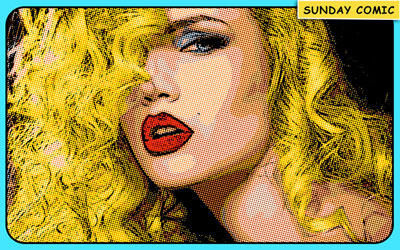 Apps to transform photos into comic book art are common, but few have the kind of detail Jixi Pix has included in its app. It offers five comic styles -- Sunday Comics, Halftone, Noir Comics, Pop Comics and Pulp Comics -- and within each style, there's anywhere from a half dozen to a dozen sub styles. If you can't find your comic style here, you're never going to find it.
All the styles can be adjusted, of course, with slider controls.
The app also gives you a variety of papers that can serve as backgrounds for your comics.
Of course, no comic program would be complete without the ability to add voice and thought bubbles, as well as sound effects. Pop Dot Comics has a good library of both.
Full-featured image processing programs can't be beat for intensive photo work, but for experimenting with a variety of techniques at a price that's right, apps like those from JixiPix can fit the bill quite nicely.

---