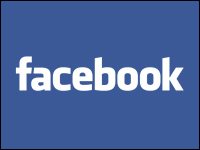 Facebook launched a new mobile app Tuesday that provides SMS and Facebook message services as well as group chats between phone contacts and Facebook friends. By Wednesday morning, the app topped the list of free apps in the iTunes store.
The feature is a challenge to traditional messaging and could take on competitors such as Research In Motion's BlackBerry Messenger, Apple's iMessage and the message elements on Google+.
Once the app is installed, it will upload all the user's Facebook friends to a contacts list. Messages can then be sent to any of those contacts. If the receiving end has the app, the message will be delivered through a push notification. If not, they'll receive a traditional SMS message, a Facebook message or a Facebook chat.
A similar aggregated message feature exists within Facebook now. The Facebook message service combines all conversation history in one place, and Facebook Messenger can be considered an extension of that feature. Messenger, though, is a separate app from the mobile Facebook app many users already have downloaded to their smartphones — the first standalone app the social network has launched.
Facebook is emphasizing three elements of the app in its announcement of Messenger — the ability to reach friends right on their phones regardless of the type of message, quick access to message contacts, and the ability to have multi-person conversations.
Rather than having to send separate texts or messages to a group of friends trying to coordinate a birthday party, for example, a group thread of messages can exist. Users have the option to upload photos to the messages or privately reveal their location and get maps or directions based on the messages.
Facebook didn't return TechNewsWorld's requests for further comments by press time.
Smart Acquisitions
The development of the app is the result of Facebook's acquisition of Beluga, a group messaging service. Five months after acquiring the startup, Facebook was able to apply the service to its own network and create the app. It's an indication of how important acquiring talent is to companies in the tech industry, and something Facebook has excelled at in the past.
"They are one of the best at acquiring talent," Jeremiah Owyang, industry analyst & partner in customer strategy at Altimeter Group, told TechNewsWorld.
Part of the company's leverage in acquiring fresh, innovative minds is the allure of working at the leader in social networking.
"It's also about having the resources to make acquisitions. I would imagine Facebook has a lot more resources to get these acquisitions, not only financially, but it has that cachet of wanting to work there. That component is also really important," Josh Martin, director of app research at Strategy Analytics, told TechNewsWorld.
In With Messenger, Out With Texting?
Comments and reviews of the app on the iTunes store and in other outlets suggest Facebook Messenger could have the potential to take over traditional SMS messaging. However, the release of the app is likely a smaller step for Facebook in ingratiating itself into the mobile platform, where it previously didn't have as strong a presence.
"In terms of positioning, Facebook needed this in the mobile space to be further embedded in as a facilitator of communication, but no one is calling up AT&T today to cancel their text messaging," said Martin.
For now, Messenger can compete with services such as BBM from Research In Motion and set the bar for future moves in the mobile communication realm.
"Facebook wants to be the universal communication program, and they're inching in little by little with moves like this. What they're trying to do is make Facebook friends your future Rolodex of all your contacts" said Owyang.
For now, SMS messaging is probably safe from a Facebook assault, but if the social network uses its acquisitions, its 750-million-strong user base, and is able to successfully add a crucial video platform, signs point to the company being a formidable force in the huge communication industry.
"This really shows Facebook's hand in trying to be a foundational communication platform. They're not limiting themselves to one platform or device, they're trying to be everywhere, and that is the real differentiator between them and everyone else," said Martin.