New iPhone Could Kick Biometrics Into High Gear
MacNewsWorld
Perhaps the most exciting part of Apple's new iPhone launch is the realization of the long-rumored "Touch ID," the digital digit sensor technology featured in Apple's iPhone 5s. The premium model will sell for $199 with 16 GB of storage and a two-year service contract with wireless carriers in the United States.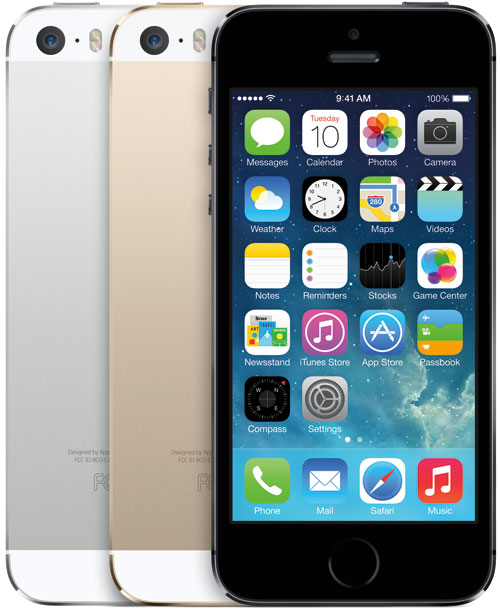 iPhone 5s
Touch ID is built into the Home button on the iPhone. It can be used as a substitute for the pass code used to access a handset and to authorize purchases from Apple's iTunes store. In all other aspects of an Apple user's digital lifestyle, user names and passwords will remain the norm.
Fingerprint data for Touch ID remains on the phone.
"I like that the fingerprint information is being stored locally on the device so it's not put out there in the cloud where who knows what can happen," Michael Morgan, a mobile devices analyst with ABI Research, told MacNewsWorld.
Really Fast
Other mobile phone makers have dabbled with fingerprint authentication -- most notably Motorola, now owned by Google -- but the technology has failed to catch on, largely because its hassles have outweighed its benefits. There are indications, though, that Apple may have hit the bull's-eye where others have missed the target.
"It's really fast," Yankee Group Research Director Carl Howe told MacNewsWorld after some hands-on experience with the new iPhone following Apple's announcement. "It's as convenient as unlocking your phone normally."
While fingerprint technology has been around for a while, it hasn't been mainstream.
"I think this will be the first broad use of it," Howe said.
The Touch ID tech could reaffirm Apple's status as an innovator, Analysys Mason Principal Analyst Ronan de Renesse told MacNewsWorld.
"Fingerprint-based identification technology is likely to be introduced by other manufacturers in the near future and may catch on as a mode of payment elsewhere as a result," he added.
If Touch ID were combined with NFC as a payment method, it could create a nice package for mobile payments.
"Unfortunately, there's still no NFC in the iPhone," Morgan said.
Boost for Biometrics
Touch ID may give biometric authentication some real market presence in the coming months.
"What putting a fingerprint scanner in the iPhone has done is get millions of people into the biometric conversation, which has been going on for 20 years," Cigital Principal Consultant Paco Hope told MacNewsWorld.
"This whole concept of biometrics is going to mature rapidly, because now it's finally in everyone's hands," he predicted.
While Touch ID may bring biometrics to consumers' attention, it's unlikely to spread without the adoption of common standards, said Michael Barrett, president of the FIDO Alliance.
"It's estimated that Apple iOS penetration is only 17 percent of the total market, while PC and laptop fingerprint sensor penetration is at about 20 percent now and has been thereabouts for years," he told MacNewsWorld.
"Though the PC market is provisioned -- and now so is the Apple iPhone market -- widespread penetration cannot and will not occur without open standards that make authentication methods interoperable," Barrett maintained.
Beyond the Walled Garden
The introduction of Touch ID on the new iPhone 5s is an important milestone, but strong authentication needs to scale outside of the Apple universe, argued Phil Dunkelberger, CEO of Nok Nok Labs.
"Strong Authentication is the bedrock for the continued growth of mobile Internet services," Dunkelberger told MacNewsWorld. "Apple users will benefit when they can securely access all online services with Touch ID."