Samsung on Friday rolled out its much-anticipated Galaxy S5 flagship smartphone in 125 countries worldwide, accompanied by a marketing and advertising blitz.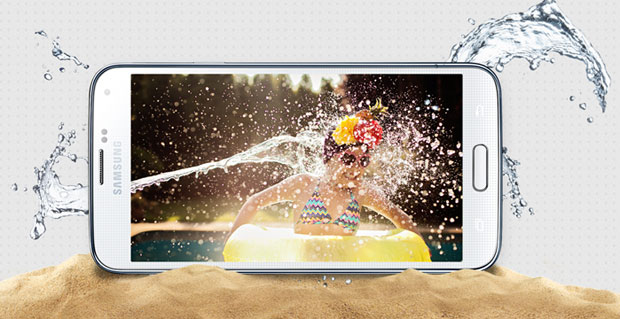 The device was greeted with ambivalence.
Reactions to the S5
Some reports compared it unfavorably to the HTC One M8 and the 6-month-old iPhone 5S. Others said it offers only marginal improvements over the flailing S4, and some criticized it as bland.
"The S5 is less of a redesign than a refinement of its 2013 S4," Carl Howe, a research vice president at the Yankee Group, told TechNewsWorld.
"Given that the S4 has fallen a bit short of Samsung's sales goal to surpass the iPhone, I don't think the [S5] will do so either," he added.
The S5 did not receive a universally chilly reception, though.
"The S4 had a lot of really crazy features and not a lot of people used it," remarked Ramon Llamas, an IDC research manager. The S5 "took out some of that bloatware … you'll find it a lot easier to use."
The S5 "is a powerful sub-brand and the only rival to the iPhone to date," pointed out Nick Spencer, a senior practice director at ABI Research. "So I do expect it to sell tens of millions of units."
That was about the highest praise he could give it, however.
The S5 has nine sensors, Spencer continued, but "the materials are quite poor for a premium device … even worse than the S4."
That, in a nutshell, appears to be why Samsung, despite having sold far more devices than the iPhone, doesn't quite have Apple's cachet. It's trying too hard to be everything to everyone but undercuts its efforts by going cheap — and yet charging a premium price.
Samsung did not respond to our request for further details.
The S5's Tech Specs
The Galaxy S5 comes in charcoal black or shimmery white.
It has a 5.1-inch full HD Super Amoled touchscreen, a Qualcomm Snapdragon 801 System on a Chip, a 16-MP rear camera, a 2-MP front-facing camera, and it runs Android KitKat 4.4.2.
It is water-resistant and dustproof as per the IP67 rating.
The usual autofocus, GPS and other sensors, video, editing, Bluetooth and WiFi support, Google applications and NFC are available, as is support for wireless protocols. The Galaxy S5 has a fingerprint scanner and a heart rate monitor, and it supports Samsung's Air Gestures and Air View. It can be linked with the Samsung Gear smartwatch.
Enterprise-ready features include support for corporate email, calendars and contacts; mobile device management; on-device encryption; a virtual private network; and Knox for security. The S5 also is Microsoft Office-compatible.
The camera, display, SoC and battery are considerably better than in the S4, AnandTech reported. Power efficiency and power consumption also have been improved.
The fingerprint scanner is integrated into the home button on the front of the phone. While it's effective, it really cannot be used one-handed, AnandTech said.
Pricing of the S5 is all over the place. It's available at a base price of about US$200 with a two-year contract, and $600 to $700 without; various discounts are on offer.
Pre-sales reportedly have been encouraging, although some doubts about actual demand linger.
"I spoke to Verizon the other day, and they told me pre-orders are going very well," IDC's Llamas told TechNewsWorld. "The question is, how much stock are you going to put into that?"
The S5's Prospects
"If they're leading with things like water resistance and fingerprint scanning, that's not going to light people up," Llamas suggested. "That's just going to keep them in the conversation as being at the leading edge of innovation."
The vast number of features in the S5 make it worthy of a premium price point, despite the materials of the casing, ABI's Spencer told TechNewsWorld.
"Most consumers consider phones that they can see, touch and feel," the Yankee Group's Howe said. "The fact that Samsung has wide distribution into mobile operator stores means that it will at least get consideration."