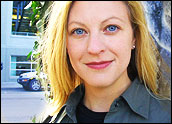 Silicon Valley is known for innovative ideas in technology, and now some of the area's greatest minds have come up with a new way to solve one of their biggest operational problems: securing foreign talent. It's called the "startup visa" and it's getting a lot of attention in both California and D.C., because it would help create new jobs.
The idea is to issue a work visa to foreign entrepreneurs who start a company in the U.S., provided that they raise at least US$250,000 from qualified U.S. investors. Then, within two years, the startup must create five new jobs, raise at least $1 million, or generate at least $1 million in revenue. If one of those goals is achieved, the founder gets a green card. If not, the entrepreneur must leave the country. Anyone who knows what it's like to be an immigrant understands that such a scenario would provide a serious incentive to work hard at making the new company grow.
For years, the tech industry has struggled with caps on H-1B visas, but this new idea has sparked hope for a better reception. Far from "stealing jobs" from Americans, the visas would require the creation of new jobs that stimulate the economy.
'Arms Race for Talent'
The concept for a startup visa was first proposed by Paul Graham, who runs the incredibly successful Y Combinator, a type of venture firm that provides seed money to turn ideas into companies. Brad Feld, a venture capitalist at the Foundry Group, picked up the cause and helped move it along with others, such as Eric Ries, Dave McClure, Shervin Pishevar, Paul Kedrosky, Manu Kumar, Fred Wilson, and over 150 venture capitalists who are all looking for the next big thing. Their work is starting to pay off.
This February, Senators John Kerry, D-Mass., and Dick Lugar, R-Ind., introduced the StartUp Visa Act in Washington. "We both believe that America remains the best country in the world to do business and we want to continue attracting immigrant entrepreneurs to help drive innovation and job creation here at home," Senators Kerry and Lugar said in a joint statement.
Indeed, in a global world where capital moves at will, and investors can and do take their money out of the U.S. to fund innovative ideas overseas, the concept of attracting people with entrepreneurial talent to America makes a lot of sense. That is especially true since many cutting-edge ideas generated by foreigners originate in U.S.-based graduate programs in the first place, after which it is often difficult for those individuals to turn their student visas into work visas.
"We are in an arms race for talent," explained entrepreneur Eric Ries. If cool new companies such as Skype get started overseas, he noted, "investors and consumers don't lose out because of globalization." We still get to use Skype; it's just that the people working for that company won't necessarily be located in the United States — but not everyone thinks the startup visa is a good idea.
Preserve America's Place
Anytime immigration comes up in public debate, you can be sure there will be protectionist groups ready to pounce, arguing that America should tighten its borders.
For instance, the Programmers Guild argues that "the vast majority of start-ups fail," so visas shouldn't be granted to foreign entrepreneurs because they might not leave the country when their businesses go under. This is a weak argument, since the entrepreneurs will have to leave the country if they want to work at a legitimate job, which these professionals will certainly want to do.
Perhaps a more serious argument against the bill came from the Paris-based entrepreneur Pascal-Emmanuel Gobry.
Gobry worries that "The Startup Visa Act doesn't actually create new visas. It just takes existing allotted visas, in theEB-5 class," which allows foreigners into the country if they can invest $500,000 to $1 million in U.S. companies. This is a good point. The U.S. immigration system does still need to be reformed, and this one tweak won't solve everything. Still, around half of the EB-5 visas go unused, and when they are issued, they are more about letting capital into the country rather than talent.
The startup visa is a step in the right direction, because it targets talent and clearly incentivizes smart people to create American jobs. Given tough economic times, Congress should act quickly. In an increasingly global world, other countries are getting more aggressive in extending incentives to create their own versions of Silicon Valley. It's time to create more jobs and preserve America's place as the entrepreneurial capital of the world.
---
Sonia Arrison
, a TechNewsWorld columnist, is senior fellow in technology studies at the California-based
Pacific Research Institute
. Follow her on Twitter
@soniaarrison