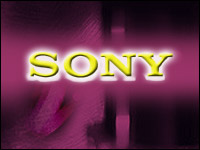 Sony and nVidia disclosed yesterday that they have beenjointly developing graphics and computer entertainmenttechnology intended for the next-generation "Cell"silicon, which will power the PlayStation 3 (PS3) and other Sony electronics.
The two companies announced little detail onthe Cell chip but did indicate that nVidia's GeForcechip technology would play a significant role in theall-important graphics processing of the new console.
Last year nVidia lost its MicrosoftXbox 2 business to rival ATI. The one constant for both Sony'sand Microsoft's consoles — and rumored to be a partof Nintendo's next-gen console — is IBM. Big Blue isproducing the CPUs for PS3 (withhelp from Toshiba and Sony) and forXbox 2 (with help from ATI).
"It may just be that IBM has a niceprocessor that's cost-effective," Mercury Researchpresident Dean McCarron told TechNewsWorld, adding thatIBM has the technology and manufacturing might topower the consoles.
NVidia Involvement
Sony and nVidia indicated this week they have beencollaborating for two years on the graphics solutionfor Cell under a broad, multi-year agreement based onroyalties.
The agreement, which encompasses future Sonydigital consumer electronics products, is based ondesign of a custom graphics processing unitincorporating nVidia GeForce and Sony systemtechnology, the companies said.
"The combination ofthe revolutionary Cell processor and nVidia's graphicstechnologies will enable the creation of breathtakingimagery that will surprise and captivate consumers,"said nVidia President and CEOJen-Hsun Huang in a statement.
Beyond Chips
Ken Kutaragi, Sony Computer Entertainment president and COO, indicated thetechnology will enable a "fused" experience of consoleand broadband PC technology.
He also said the collaboration with nVidia willproduce technology to help game and media developersin their work.
"Our collaboration includes not only the chipdevelopment, but also a variety of graphicsdevelopment tools and middleware — essential forefficient content creation," Kutaragi said in astatement.
Parallel Processors
Gartner research Vice President Martin Reynolds toldTechNewsWorld that he expects nVidia's processor willdo much of the graphics computation, but will be amongmany other processors driving the next-generation ofgaming.
"I expect a big architecture with lots of smallprocessors designed for arithmetic," Reynolds said. "Iexpect a bunch of little, arithmetic chips that workin parallel."
Mercury's McCarron said console designers arefocusing on multicore, multi-threading technologythat can allow multiple programs to run efficiently atthe same time. He noted that many games can run on aparallel platform.
Custom Consoles
Analysts downplayed the nVidia announcement,indicating it meant that Sony basically announced agraphics chip for Cell. They agreed, however, that despitesimilar development efforts for different consoles,the gaming hardware varies greatly on the differentplatforms.
"Everybody's designing a gaming system based onwhat they think should be done," McCarron toldTechNewsWorld. "Basically, everything is custom."He said that while processors have ashorter lifespan in PCs, the gaming console siliconmust be designed to last longer.
"[Manufacturers] are more likely to risk a biggerchip early on," McCarron said. "They're moreaggressive because [the processor] lives so long. Itdefinitely gets treated a little bit differently [forconsoles]. By the same token, you've got a verydiscerning audience, so you see a lot more effortgoing into system and game development."