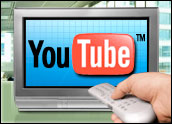 Recent headlines focusing on the Web's dark side and its impact on young people can be enough to frighten parents into shutting down their child's Internet service accounts. The world's top user-generated video Web site has another idea: Give teens and parents more information about the kinds of cyber-behavior they should report when they do bump into it on the Web.
During this week's Family Online Safety Institute conference in Washington D.C., YouTube unveiled its Abuse and Safety Center, a clearinghouse of sorts for families concerned about issues like cyberbullying, suicide and child exploitation. "Our new Abuse and Safety tool lets users better manage their channel, giving them the option of blocking specific users from making comments or sending e-mails, and makes communication with us about hate speech, harassment, and privacy concerns straightforward and specific," YouTube spokesperson Scott Rubin told TechNewsWorld.
Safety Resources
The section allows users to click on buttons corresponding to various topics. That action sends them to another page that offers definitions of issues like cyberbullying, a tutorial on how to spot the offending behavior and links for reporting problems. YouTube has partnered with the National Center for Missing and Exploited Children, the National Suicide Prevention Lifeline and the National Crime Prevention Council for help with putting the Safety Center together and providing it with resources.
The recent publicity from two separate incidents — the Lori Drew cyberbullying trial and the live Web suicide of a troubled youth on Justin.tv — is no doubt on the minds of child safety advocates who have long pressured Web sites and social networks popular with young people to better police themselves.
"I think it's an important, step, so we commend them for doing what they're doing," Ernie Allen, president of the National Center for Missing and Exploited Children, told TechNewsWorld. "This is one of those areas where YouTube, I think, has seen indications that people are willing to attempt to do things that are inappropriate and post inappropriate content, and YouTube reached out to us. We were certainly eager and willing to help."
Layer of Professionalism
Allen, whose group has worked with YouTube in the past in helping parents post videos asking for help in finding missing children, said the Center will take in any information sent from YouTube regarding suspected child exploitation. Trained members of its staff will then notify law enforcement if necessary; YouTube's moderators and customer support staff will not be asked to make those decisions.
That's important for Parry Aftab of WiredSafety.org, which has worked with MySpace and other popular Web sites regarding child safety issues. "We have to start professionalizing the industry," Aftab told TechNewsWorld. "If there's a suicide threat they have to know who to reach out to and what information to give them. You have to train users to know what to report, let them know what to look for, and at the same time collect the information that YouTube is going to need.
"YouTube has been late to the game in providing that information and the abuse reporting tools. I think it's great that they are doing something. There's been a lot of pressure for them to do something."
One Father's Story
Mark Neblett of Mt. Washington, Ky., also praises YouTube, but in his mind he wonders if something like the Abuse and Safety Center would have kept his daughter Rachel from taking her own life in October 2006.
"I know it wasn't MySpace's fault, but that's where it was," Neblett said, referring to the e-mail account where 17-year old Rachel began receiving threats and harassment. After her suicide, local police found that the offending e-mails must have come from another student at her high school, but no charges were filed due to a lack of evidence.
"If they (MySpace) had been doing public service announcements, it might have deterred her. I don't know," Neblett told TechNewsWorld. The YouTube suicide issue page includes a video PSA from the National Suicide Prevention Lifeline. "It's a great thing when Web sites do things like this. I think every one of them needs to do it."
Neblett is now involved with Make A Difference for Kids, a non-profit group that helps with cyberbullying and teen suicide awareness. The accompanying Web site is a memorial to Rachel and to Kristin Settles, another Kentucky teen who committed suicide.
"A lot of people are reacting. They're not being pro-active," said Neblett, a suicide prevention trainer. "Cyberbullying is rampant and suicide is out of proportion. A lot of the children are thinking that it's a way out, a solution to a temporary problem and they're so wrong. We need to spread the word. I wish MySpace and Facebook and more of those sites would take the initiative to start helping our children like that. We need more awareness."