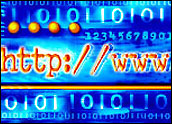 U.S. Attorney General Alberto Gonzales wantsInternet service providers to maintain customer data for a certain period oftime — and to ensure that they do, he would likeCongress to mandate it. Gonzales' data retention proposal would make it easier forprosecutors to go after child pornographers, he saidin Congressional testimony this week.
"This is a national problem that requires federallegislation," Gonzales said during a Senate BankingCommittee hearing. "We need to figure out a way tohave ISPs retain data for a sufficient period of timethat would allow us to go back and retrieve it."Gonzales pulled no punches in his testimony,graphically describing some of the horrific images hehas seen during government investigations into childpornography.
Regulatory Burden
A number of groups, including civillibertarians, privacy advocates and some ISPs, are viewing the attorney general's lobbying efforts with alarm. For their part, the ISPsfear that costs associated with maintainingcustomer records for a year or more — the period oftime Gonzales has suggested — would be veryburdensome.
"This is not an issue about child pornography andwhether someone is for it or against it — I think it issafe to say that everyone is against it," said ChipBabcock, a partner with Jackson Walker in Houston andDallas and a specialist in First Amendment issues. "Rather, this is an issue aboutgovernment intrusion into both privacy and businesspractices," he told TechNewsWorld.
There are no uniform standards by which ISPs maintaindata, Babcock pointed out. "Every company has its own businessreasons for retaining information. It is, though, anenormously expensive proposition for the government tomandate that decision. It is a form of businessregulation that people who are interested in limitedgovernment should be against."
Passing Muster
There is also some question as to whether a dataretention law would pass muster in light of higher courtdecisions on similar issues. Congress has passed legislation in the past to protectchildren from pornography, but court rulings have found those lawswere overreaching, noted Peter Vogel, a partnerwith Gardere Wynne Sewell. "In 1996, Congress passed theComputer Decency Act. [It] was later held that certainportions violated the Constitution," he toldTechNewsWorld."Getting a law of this sort through Congress may notbe so easy, and the way the laws may be written may bechallenged under the Constitution as well."
The subtext running through this debate is the question of what else the government might do with this information and such related data such as individuals' search terms.
"A data retention law should be of concern to peoplewho worry about privacy and what type of informationthe government should have access to," Babcock said."There is a concern that the government wants thisinformation retained not just for the purposes offighting child porn but for other reasons as well."