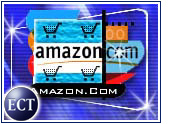 Despite a fourth-quarter 2000 loss that came in just ahead of Wall Street expectations, Amazon.com announced Tuesday that it is laying off 1,300 workers — 15 percent of its total staff — and closing a distribution center in McDonough, Georgia and a customer service center in Seattle, Washington.
Morningstar.com stock analyst David Kathman told the E-Commerce Times that "the big story" from Amazon's announcement is that they lowered revenue estimates for 2001.
"In the third quarter, Amazon said 2001 revenue would hit US$4 billion, but now they're saying net sales will grow 20 to 30 percent over 2001 to $3.3 to 3.6 billion, which is quite a bit less," Kathman said.
Amazon chief executive officer Jeff Bezos said that the "lion's share" of the change in Amazon's 2001 revenue guidance over the last few months is due to the recent slowdown of the overall economy.
Profitability – At a Cost
Nonetheless, Amazon said that it expects to reach operating profitability by the end of 2001.
"They look to be in pretty decent shape as far as financial health and the drive to profitability, but they may not end up being as big as they had hoped," Kathman said.
Furthermore, the road to profitability will come at an additional cost. Amazon will take a $150 million charge against earnings in the first half of the year as a result of the new layoffs.
"It is always difficult and painful, but clearly it's the right business decision for us as we pursue making this into a profitable company," Bezos said.
Cash Cache
Kathman added that despite recent concerns over Amazon's cash flow, Amazon seems to be in good shape, with around $900 million in expected cash and marketables by the end of 2001.
"These layoffs show that they're serious about cutting costs, which they'll have to continue to do," Kathman said.
The e-tail giant also said that its Seattle distribution center will now only be operated seasonally.
Nitty Gritty
Amazon reported an operating loss of 25 cents per share for the fourth quarter of 2000 ended December 31st, one cent ahead of analyst expectations. Net sales for the fourth quarter of 2000 were $972 million, an increase of 44 percent over the $676 million earned in the fourth quarter of 1999, but below the $994.1 million analysts had expected.
Amazon added nearly 13 million new customers in 2000, with a 68 percent increase in net sales over 1999. Amazon's U.S. pro forma operating loss decreased from 24 percent of net sales in the fourth quarter of 1999 to less than 2 percent in the fourth quarter of 2000.
Books Get Shelved
In spite of triple-digit growth in both the early business and international sectors, Amazon's core business, the books/music/video (BMV) segment, grew 11 percent in the fourth quarter.
According to Bezos, Amazon chose to emphasize the introduction of customers to Amazon's new product offerings in part at the expense of the BMV sector, but that there are no new trends in this sector that the company finds distressing or disturbing.
Bezos said that Amazon's future focus will be on increasing sales to existing customers and that a major leg of Amazon's growth and expansion will be outside the U.S.
"We have now validated that people will buy non-media products from Amazon.com," Bezos said. "The question now is: how much of the worldwide retail market is addressable?"