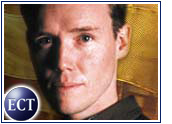 Controversial Internet music firm MP3.com (Nasdaq: MPPP) has slimmed its operating costs, according to third-quarter results released Thursday, but the embattled company continues to commit millions of dollars (US$) to its ongoing legal battles.
The San Diego, California-based company posted a pro-forma net loss of $6.1 million, or a 9 cent per share loss, narrowly beating expectations. A survey of analysts by First Call/Thomas Financial had projected a 12 cent per share loss. The company had a 30 cent per share loss for the same period last year.
Revenue grew to $20.5 million, a jump from $4.1 million last year but up only $300,000 from the previous quarter. MP3.com executives attributed the essentially flat earnings to missed opportunities for ventures with troubled advertisers that would have brought in an additional $4 million.
Beginning of a New Era
MP3.com still faces costly legal challenges, and analysts remain cautious about how the company will fare.
For its part, MP3.com has been bolstering its legal war chest, earmarking $20 million this quarter for litigation costs. During the second quarter of this year, it set aside $150 million for that purpose.
Having spent the better part of the year embroiled in copyright infringement battles against some of the biggest labels in the recording industry, MP3.com executives said they now believe the company has turned a corner.
"We're working tirelessly to move beyond legal matters and we think everyone would agree we've hung in there," MP3.com president and COO Robin Richards said in a conference call Thursday.
"The next two or three quarters will be the beginning of a new era," Richards added.
Settlement Costs
Earlier this week, MP3 inked a tentative three-year licensing agreement with the National Music Publishers' Association (NMPA) and its licensing subsidiary, the Harry Fox Agency, that could cost MP3.com up to $30 million. The company has also settled lawsuits with four other major labels — Sony, BMG, EMI and Warner — which reportedly cost about $80 million.
Between the two settlements, over one million songs could be available for users to download and store through its My.MP3.com service, which executives say may be re-launched in the coming weeks. Many analysts believe that the revival of the service proves that MP3's business model is viable and, consequently, will boost investors' confidence in the firm.
Verdict Looms
One of the largest stumbling blocks to investor acceptance, however, is the looming verdict in a case brought by Universal Music Group against MP3.com. A U.S. District Court judge has already held MP3.com liable for willfully infringing on Universal-owned recordings and is expected to issue a final damage award in the case next month.
Some observers say the figure could reach a quarter of a billion dollars.
In a separate announcement Thursday, the company said Ted Wiatt, the founder and chairman of computer maker Gateway, has resigned as a member of the MP3.com board of directors.
"I have extensive commitments to efforts that are both profit and nonprofit related," said Wiatt. "Unfortunately, I no longer have the time to involve myself at the board level in all areas where I have an interest."
Lawsuit Fallout
Copyright infringement suits have also taken their toll on other firms. Last week, MP3.com's technological cousin Scour.com filed for Chapter 11 bankruptcy protection, in part to ensure its continuous operation in the face of lawsuits.
The high-profile music and video swapping venture, which was backed by Hollywood heavyweight Michael Ovitz, is currently fighting to stave off a copyright infringement suit brought by the Motion Picture Association of America (MPAA), the Recording Industry Association of America (RIAA) and the NMPA.
Scour executives had acknowledged investor concern over the considerable time and resources that were being diverted from company because of the suit.