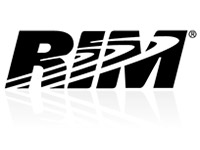 Research In Motion continues its trend of getting beaten up week after week with more and more bad news. This time, it had to swallow three separate helpings of trouble affecting everything from its PlayBook tablet to its as-yet unborn BBX operating system.
It's also going to have to deal with some fallout from the massive, days-long, world-wide service outage it suffered a couple of weeks ago. Its services failed users around the globe, critics pounced on it for not responding helpfully, and it seemed that even RIM itself was unclear about what was going on.
Now, lawsuits seeking class action status have been filed in both the U.S. and Canada over the event, citing breach of contract and negligence. But it's very likely RIM's already protected itself from suits like this with the way it's written its service agreement, so users shouldn't expect to get rich off this one. Anyone want a few more free apps, perhaps?
RIM stepped into another legal problem when it announced the name of its upcoming OS for smartphones: BBX. The software's supposed to be a hybrid of its traditional BlackBerry OS and QNX, which the company purchased last year. Not a bad name, actually, except for one hitch: It's already being used by another company, Basis International, as an acronym for its Business Basic eXtended line of software development tools. That's BBx with a lower case x.
Now Basis is suing, claiming that the minute RIM announced that new name, it started getting phone calls from concerned customers. Moreover, the company's worried that associating the term "BBX" with a closed platform like RIM's would be detrimental to its own BBx tools, which are intended to be platform-independent.
However, it turns out Basis isn't the only technology-related company that's been using the BBX name. BlackBox Logic and BBX Technologies have been carrying on for years, apparently without upsetting Basis, so a court may decide RIM's use of the term won't cause problems in the future if all these other company's uses haven't caused problems in the past.
Finally, outside the legal realm, RIM is also having some problems with technology development. If you recall, when its PlayBook tablet came out earlier this year, it got slammed for its inability to natively support BlackBerry email and BlackBerry messenger. These are two of the crown jewels of the BlackBerry platform, yet RIM's big debut entry in the tablet scene supported neither one out of the box. You have to pair it to a BlackBerry phone in order to get those benefits.
RIM responded by promising an update would come around the time of its developer conference in October. The conference came and went, yet no mention of a PlayBook update. Now that update has been pushed back to February, two months shy of the PlayBook's first birthday.
The delay could annoy current PlayBook users who'd hoped for a fix sometime this year. It could also make corporate buyers think twice about bulk PlayBook purchases — there's still no guarantee RIM won't delay the software again. Considering the tablet market's rate of growth, any delay could cost the company big.
---

Listen to the podcast (13:28 minutes).
---
Going Off the Reels
The effects of Netflix's summer of strangeness came into hideous focus as it came time for the company to open the books on its third-quarter numbers. The ugly truth sent investors running for the exits, and in just a few hours Netflix had lost a third of its value.
The problems began just before the company's third fiscal quarter started, when Netflix announced changes to its pricing that would leave some of its users paying a whole lot more to get the same stuff. For one of its most popular plans, for instance, customers would be paying 60 percent more if they wanted to keep getting DVDs and movies online.
Many of them walked away from Netflix, headed for places like iTunes, Amazon, a RedBox kiosk or even strange lands where BlockBuster stores still dwell. Those who stayed got the chance to cringe through Netflix's short but all-too-long Qwikster phase — its idea to lop off the DVD business entirely and rebrand it, an idea it abandoned just after everyone figured out it wasn't intended as a joke.
Despite its CEO's late-night email apologies to customers for the company's erratic behavior, Netflix pressed on with its price adjustment. And it's possible it really did need to raise prices somehow — the company has to navigate a complicated system of rights and payments with each studio it deals with, and perhaps it's not really in the same position to draw a hard line with studios as a company like Apple or Amazon, both of which have plenty of other stuff to sell if movies get hung up for a couple of weeks.
But an overnight hike of 60 percent was just too much for some users to stand. Netflix knew they'd be annoyed, irritated, outraged, and it projected that it would lose customers by the hundreds of thousands. That really was part of the plan. But apparently it undershot the numbers. Instead of losing 600,000 like it thought, it lost more like 800,000, and when investors heard that, they balked.
And that wasn't the only bomb Netflix had to drop with its Q3 numbers. It forecast that its streaming subscriber numbers would grow a little in the upcoming quarter, but its DVD numbers would be down. It also talked about an expansion into England and Ireland. That growth will be expensive, so it told Wall Street not to expect a profit for the fourth quarter.
Taken together, the news motivated analysts across the board to downgrade Netflix. Four months ago, its share value was nearing the $300 mark; after the smoke cleared Tuesday it was wallowing in the $70s, a loss of about 75 percent of its value. So is Netflix fundamentally broken? Probably not. It still has well over 20 million subscribers who will pay those new prices, it's learned a hard lesson about how to treat them, it's making a play to grow internationally, and it's not like its supply of movies has run dry. That loss in value may be embarrassing — perhaps even more so than coming up with the name "Qwikster" — but the same forces that kept its shares unbelievably high a few months ago may be temporarily keeping them unbelievably low for now.
When the Leaks Run Dry
You may have noticed Wikileaks has been a lot less leaky as of late. A year ago it was on a roll, dishing dirt on everything from U.S. military goings-on to the secret notes foreign diplomats pass back and forth in the back of the class. Since then, it's been more or less silent. The only press Wikileaks gets now is when gossip blogs grab hold of some kind of semi-weird detail about Julian Assange's personal life.
So what's behind the dried-up leak creek? It seems that the organization has suffered a serious loss of funding. No money means no site means no leaks.
But if Wikileaks is going broke, it's not necessarily because it has no friends. It certainly has a lot of enemies, but it also has its share of supporters who think it's doing the right thing by exposing information that should be out there. It's just becoming increasingly difficult to send the site money thanks to payment processors.
Various U.S.-based financial institutions have had been blockading payments to Wikileaks for some time, and now it seems the site's face is beginning to turn blue. People can't give via Visa, MasterCard, Paypal, Western Union, Amazon or Bank of America, according to the site, which is now so strapped for cash it's going to have to cease publication.
Some of those financial institutions may have turned their backs on Wikileaks to dodge bad publicity — some believe the site endangers innocent people with the information it exposes. Some payment channels say they cut it off because Wikileaks violated terms of use by engaging in illegal activity, though if that's true then why not also pull the plug on subscription payments to newspapers and magazines that reported the info? Wikileaks says the U.S. State Department is in on it, pushing banks to cut it off.
So now potential donors have to find alternate means of giving — online merchants, mobile phones, money transfer systems, revenue-generating PayPal gifts, and good old checks in the mail. So there are still means of sending money — maybe Wikileaks' friends aren't so friendly that they can spring for a postage stamp.
Still, the situation is very troubling to civil liberties advocates, who say that cutting off funding to Wikileaks is basically a ploy to suppress the site's voice.
Pure Sony
The fact that Sony's had to go Dutch with its cellphone business has always struck me as a little strange. Here's this gigantic, well-known consumer electronics company that's been around for decades and makes everything from TVs to walking robots, yet in order to save its handset business a decade ago, it had to go halfsies with Ericsson.
That's not to say Ericsson's a bad company, just that it's strength is in behind-the-scenes stuff like infrastructure, so why does it get to share top billing in the brand? The logo was strange, the designs weren't very Sony-esque and the name just sounded diluted.
The result, though, was that Sony was at least able to stay in the game, and now it's ready to buy out its Swedish wireless partner and take the brand all for itself. For its part, Ericsson will walk away with a respectable $1.5 billion in its pocket.
With the brand all to itself, this is Sony's chance to re-Sony-fy its whole line and bring its design characteristics and technologies back in a way that caters primarily to its home Asian markets without having to worry so much about pleasing European buyers. Getting sole ownership of its phone line might also be a very important step for Sony to take in tying together its product ecosystem, much in the same style Apple's carved out its own.
Changing Channels?
The Apple rumor machine kicked back into high gear this week on a report that dropped hints about the next version of Apple TV.
In its current form, Apple TV is a little black hockey puck of a gadget that hooks up to a television and brings in content from channels like iTunes, Netflix and YouTube. It's been selling moderately well ever since it got a redesign and a price drop last year, but it's certainly not one of Apple's superstar products.
It's possible that will change in the near future, though. Unnamed sources told BusinessWeek that a next-generation version of Apple TV is currently being developed under the leadership of Jeff Robbin, a guy who was instrumental in the creation of the iPod and iTunes. And if what those sources said is true, the next Apple TV won't be a little black box at all — it'll be a TV itself. Apple will make a big, flat-screen television.
That rumor conveniently popped up right around the time the official Steve Jobs biography hit the shelves, and in it, the late Apple cofounder is quoted as saying, just a few weeks before he died, that he'd finally "cracked" a way to create an integrated TV set that syncs with all a user's devices and iCloud.
Digging deeper into TV in some way seems to fit right in with Apple's agenda. It just made it easier for users to dust off TV shows and movies they'd originally downloaded years ago, and iCloud could be the foundation for syncing all kinds of data, TV shows included. And simplicity sure would be nicer than juggling four or five remotes, or a so-called universal remote that doesn't always work just right. In some homes, anyone who wants to watch has to call in the household specialist just to get the thing turned on. And maybe in your home, you are that specialist.
But the words "television set" make this sound like a peculiar move. A TV box, like the current-generation Apple TV, allows a user to choose any kind of actual television on the market — big, small, used, new, plasma, LCD, projector, 3D, whatever. The box is the brain, the TV is the face, and as long as the TV has an HDMI port, it works.
Requiring buyers to purchase a whole new television in order to get in on the system could greatly limit selection and push away some would-be Apple TV watchers. Apple would have no shortage of competitors in the TV market — just look at the back wall in any Best Buy, floor to ceiling. And getting people excited to get a new TV is different than getting them excited to get a new iPhone or iPad — when those things first came out, not many people had smartphones or tablets. But most households do already have a TV.
But the fact that TVs are so common may also be an opportunity — it's a familiar kind of device, people are always replacing them, and the pool of potential buyers will be huge. And with a big screen and a huge array of entertainment options ready to go in the living room, the home theater is becoming more attractive than the movie theater for a growing number of people.