Despite disparaging sales reports, the Apple Watch is closing in on market leader Fitbit, according to an IDC report released Thursday.
During the second quarter, Apple shipped 3.6 million watches — 800,000 units behind Fitbit's shipments for the period.
Shipments for all wearables during the quarter increased 223 percent from the same period a year ago, IDC reported, to 18.1 million units from 5.6 million.
Although the wearable market is still young, it appears to be splitting into smart wearables and basic wearables — that is, devices that do not run third-party applications. Basics include fitness trackers like Fitbit.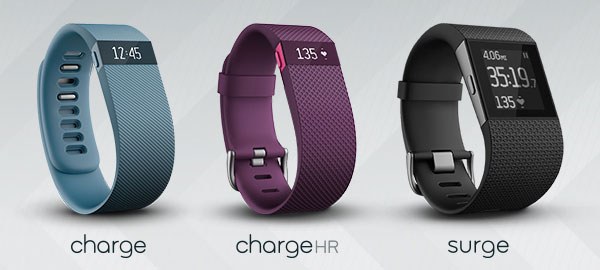 Price and functionality are the main differences between the two categories, and that gap is expected to widen over time, notes the report.
For vendors focused on basic wearables, the challenge will be to compete with the additional features offered by smart wearables while still turning a profit in the price-sensitive basic wearables market, IDC said.
Competitive Coexistence
Apple's arrival had the greatest impact on the smart wearables category.
"About two of every three smart wearables shipped this quarter was an Apple Watch. Apple has clearly garnered an impressive lead in this space, and its dominance is expected to continue," said Jitesh Ubrani, a senior research analyst for IDC.
"Although Fitbit outshipped Apple, it's worth noting that Fitbit only sells basic wearables — a category that is expected to lose share over the next few years, leaving Apple poised to become the next market leader for all wearables," he added.
In the near term, though, Fitbit's narrow focus on fitness and its price tag will be a successful combination.
"As a market, wearables are very young, so any time you have a new entrant like Apple, there's always that potential to shake up the order," observed IDC Senior Research Analyst Ramon T. Llamas.
"At this point in time, these two companies can coexist, because they're approaching the market in two different ways," he told the E-Commerce Times.
Consumer Interest Waning
Meanwhile, consumer interest in wearables appears to be slowing, suggests a report Argus Insights released Thursday, based on an analysis of more than 30,000 consumer reviews.
Although the wearables market grew incredibly quickly over the last 18 months and demand continues to increase compared to a year ago, it has slowed, Argus found.
Consumers lost interest in new wearables for a couple of months following the 2013 holiday season, according to the report, but demand began to trend upward from February 2014 to reach a peak in January 2015.
Fitbit and fitness bands are dominating consumer mindshare, but smartwatches make consumers happier, suggested the report. Unlike smartwatch users, the majority of consumers who bought fitness bands abandoned them after three to six months.
Treadmill on a Wrist
"The manufacturers haven't found a way to get people to wear these things after six months," said Argus CEO John Feland.
"Think about the people who buy treadmills in January and put them up for sale on eBay or Craigslist in February. Fitness bands are the treadmill you wear on your wrist. The companies haven't found the right spark of engagement with customers on the software or app side to drive sticky, continuous use," he told the E-Commerce Times.
"Consumer delight for the Apple Watch is skyrocketing as Fitbit's falls," the Argus report notes.
While that may not bode well for fitness band makers, those companies are aware of their vulnerabilities and are exploring additional capabilities, as well as investing in research and development.
The IoT Connection
Greater integration of wearables into the Internet of Things — a universe of objects including thermostats, door locks and garage door openers — could inspire greater engagement with fitness trackers.
"Without support of objects in people's homes, the proposition for wearables isn't as compelling as it could be," Reticle Research Principal Analyst Ross Rubin told the E-Commerce Times.
Wearables may become more popular if they can shed their geeky image. That's especially the case with smartwatches.
"Smartwatches will take off into a more mainstream market when they are integrated into branded designs like Tag Heuer and Swatch," observed Patrick Moorhead, founder and principal analyst at Moor Insights and Strategy.
"There will be, though, a high volume of fitness watches and full-featured watches like the Apple Watch that will create this market," he told the E-Commerce Times.
Will the wearables market ever be as big as the smartphone market?
"The smartphone market does over a billion units every year. The wearables market is nowhere near that," said IDC's Llamas.
"The wearables market has legs. It's not a flash in the pan," he remarked, "but it won't appeal to all people."