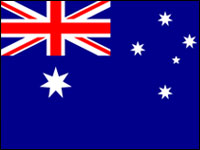 In Australia, a federal court ruled Tuesday that Google was guilty of breaching trade laws by hosting misleading advertisements.
At issue: advertisers generating the appearance of their own ads by using the names of competitors as keywords. The court ruled that this was likely to mislead those searching for information about competing companies.
The ruling, according to the Sydney Morning Herald, "holds search engines responsible for their advertisers' content," and overturns a September ruling that deemed Google not liable for such deception on the part of advertisers.
Google stated,
"Google AdWords is an ads hosting platform and we believe that advertisers should be responsible for the ads they create on the AdWords platform."
Google will not pay a fine, according to the Herald, but will be forced "to make changes to prevent future breaches."
Expedia Takes On Google in Europe
Online travel giant Expedia has filed a formal complaint over Google with the European Commission.
The complaint, according to ZDNet, is part of the EC's "ongoing antitrust investigation into whether Google is abusing its dominance of the search market."
Translating the issue into legalese, Expedia's vice president of government affairs, Brent Thompson, said Monday:
"Expedia filed a complaint with the European Commission that details specific business and search practices by Google that constitute a violation of European Union competition and consumer protection laws. The complaint offers evidence of how Google's conduct harms not only competition, but consumers."
Microsoft and Microsoft-owned Ciao are among the companies that are part of the antitrust case against Google.
Chinese iPhone and iPad Manufacturer Addresses Labor Issues
China-based iPad and iPhone manufacturer Foxconn vowed on Monday to better its working conditions.
The promise comes on the heels of last week's audit from the Fair Labor Association, which reported numerous violations at Foxconn's factories in China.
Foxconn is promising to be more worker-friendly after finding itself once again on the hot seat over labor issues.
Chairman Terry Gou told Reuters yesterday that "we are saying now in the company, 'you work fewer hours, but get more pay.' We won't stop here and will continue to increase salaries."
The Fair Labor Association reported that some Foxconn employees were working more than 60 hours per week and doing so without fair compensation for overtime hours.
Foxconn's promised reforms come less than a week after Apple CEO Tim Cook visited the company's manufacturing facility in Zhengzhou, China. That plant alone employs an estimated 120,000 people.
Accel Puts $14M in Israeli Social Gaming Developer
Venture firm Accel Partners, a Palo Alto, Calif.-based Facebook backer, is investing US$14 million in Dragonplay, an Israeli social gaming company.
Tel Aviv-based Dragonplay will use the investment to expand an existing portfolio of games on Facebook and for mobile devices based on Google Inc.'s Android software, the companies said in a statement. The company will also launch on new platforms including Apple Inc.'s iOS operating system.
Accel has had a magic touch with investments in the past — with Facebook, but also Groupon and Rovio Entertainment, publisher of the wildly popular "Angry Birds" games.
Google Breaks Ground on Taiwanese Data Center
Construction has begun on Google's $300 million data center in Taiwan. The center is the third and final piece of the company's trio of Asian data centers, the other two located in Hong Kong and Singapore, respectively.
Together, the three centers are expected to cost some $700 million.
Speaking at the ground-breaking ceremony, Daniel Alegre, president of APAC Google, said,
More new Internet users are coming online everyday here in Asia than anywhere else in the world. That is why we are building data centers in Asia — to ensure that our users here have the fastest, most reliable access possible to all of our services, so they can continue putting them to work.
Meanwhile, in mainland China, something strange was going on with Google's Chinese landing page.
The layout was redesigned with the search box floating limply in a shark-infested body of water.
The page is pretty useless for searching. If you try to do a search in English, related images drop from the top of the screen and weigh the search bar down. If you opt for the "I feel lucky" button, you get gold Google coins.
While Google reps couldn't be reached for comment, the page appears to be a solution of sorts for Google China — which is not functional in that country.
In the past, Google automatically directed Chinese users to the search giant's Hong Kong page. In 2010, Google announced it would stop doing that after the Chinese government threatened to take away Google's license to operate in China.
Net Ads Pass Pounds 5B in UK
The Guardian reported Tuesday that UK Internet advertising will breach pounds 5 billion, or roughly $8 billion. This would represent a 14.4 percent uptick from 2011, the biggest year-to-year surge since 2007.
According to the Guardian,
One of the biggest beneficiaries of the surge in display advertising is Facebook, which figures from Enders Analysis estimates doubled revenues in 2011 to just under pounds 100M.
This unofficial estimate — Facebook does not disclose its financial performance — is expected to surge by a further 84 percent this year to pounds 175 million.
The stalwart of UK Internet ad spend is search advertising, which is dominated by Google.
By contrast, U.S. Internet advertising is expected to be roughly $39.5 billion in 2012.