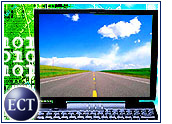 Industry heavyweight IBM is making available free of charge its e-business blueprints, a collection of knowledge and deployable code amassed throughout the years, according to the company.
IBM compiled the blueprints, called "Patterns for e-business," after evaluating over 20,000 IBM customer engagements to determine the best methods for initiating e-business projects.
Mapping the Similarities
After many years of designing and implementing systems, IBM said it recognized many striking cross-industry similarities in customer requirements for building an e-business architecture. The resulting patterns for e-business initiative offers a set of architectural and design standards or "best practices" as a starting point.
Information technology professionals can download the blueprints from the IBM Patterns for e-business Web site.
According to IBM vice president of e-business marketing Peter Tarrant, using the Patterns for e-business will "help businesses reduce the risk and cost of implementing systems."
Staffing Shortages
IBM's move toward sharing knowledge comes at a time when there is an international shortage of information technology professionals. For example, Forrester Research found that two-thirds of companies around the world experience project delays or problems due to staffing shortages, with 27 percent experiencing delays of a year or more.
Forrester also found that U.S. companies alone will outsource nearly $20 billion (US$) this year for the design and technical services associated with building advanced e-commerce sites.
Not Reinventing the Wheel
Although many companies believe they are unique, not every e-business solution has to be reinvented from the ground up, according to IBM.
"While [re-inventing the wheel] may be encouraged by some system providers and programmers," Tarrant said, "IBM has learned that in fact, there are lessons and architectural paths or patterns that can be discerned from all these engagements."
The company has made blueprints available for user-to-business, user-to-online buying, business-to-business (B2B), user-to-user, user-to-data and application integration.
Site Provides Multiple Resources
The Patterns site provides reusable assets and guidelines for the design, development, deployment and management of e-business applications.
The blueprints are intended for use by system architects designing new applications, solution providers configuring e-business applications, technical sales teams, and other IT architects who need to understand the technology and products used for e-business application development.
IBM notes that before using the site, a business should understand the business problem they need solved, the current application and data configuration, installed runtime products, the skills available to the company, and the quality of services required.
*Editor's Correction Note: In the original version of this article, we inadvertently attributed comments made by IBM Consulting IT Architect John Lord to IBM vice-president of e-business marketing Peter Tarrant. The story has been updated with proper attribution.