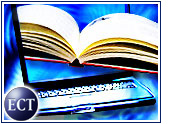 A limited price war has broken out in the online bookselling arena as Buy.com, Amazon.comand BN.com vie for customers, offering steep discountsreminiscent of the earliest days of online commerce.
Buy.com has fired the latest volley,saying it will sell 1 million book titles at 10 percent below Amazon's prices.
The discount follows Buy.com's decision last week to offer free shipping with no minimumpurchase, a move that came just after Amazon lowered its own free shipping threshold toUS$49.
"It's a bold move to specifically target the Amazon customer base," said Robert Price,president and chief financial officer of Buy.com.
Image Problems
Buy.com said its systems can monitor Amazon prices and lower its own in response.Alternatively, shoppers who purchase a book from Buy.com and then find a lower-pricedversion on Amazon within 72 hours may apply for a refund of the difference in price.
Buy.com chief operating officer Brent Rusick told the E-Commerce Times that themove reflects the fact that Amazon has 25 million customers andBuy.com about 5 million.
"We think our business model offers efficiencies that we can pass along toshoppers in the form of lower prices and free shipping," Rusick said. "Atthe same time, we can let them know that we sell a range of products."
In a way, Buy.com has the opposite problem to Amazon: It is well-known as an electronicse-tailer rather than a bookseller. Amazon, meanwhile, has been trying to convince itsloyal legion of book, music and video shoppers to make purchases in other parts of theAmazon store, including the electronics aisle.
Sales Spike
Buy.com president Robert Price told the E-Commerce Times that a Buy.comreview of Amazon book prices found Buy.com listed most titles at a 10percent discount. "A lot of our prices were already at this level," hesaid, adding that the e-tailer will offer the discount "indefinitely."
According to COO Rusick, both the shipping offer and the discount — and the publicitysurrounding them — are showing immediate results.
By mid-morning, Rusick said, the e-tailer already had doubled its entireday's book sales from last week.
And Buy.com claims to have seen a 30 percent increase in orders and morethan a 20 percent jump in revenue since its free shipping offer went intoeffect last week.
Joining the Fray
Meanwhile, BN.com announced plans to offer 30 percent discounts on a catalog of about50,000 titles published since the beginning of this year.
BN.com also said it will keep in place its own free shipping offer, which requiresshoppers to buy two or more items at the same time. The company did not return callsseeking comment.
How Low?
These moves may test Amazon CEO Jeff Bezos' repeated insistence that the bellwethere-tailer will continue to push the envelope by lowering prices whenever possible.
But there is mounting evidence that shoppers turn to the Web not for cost savings but tosave time and avoid the hassles of in-store shopping.
"Time after time, our research shows that shoppers are most interested in the convenienceof the Web," GartnerG2 research director David Schehr told the E-Commerce Times.
In fact, a GartnerG2 survey conducted last fall found that 81 percent of online shopperswere driven by convenience and just 33 percent by price.
Stirring It Up
An Amazon spokesperson did not immediately return a call seeking comment on the latestBuy.com price move. But when Amazon unveiled its newest free shipping deal last month, itcalled the move just the latest in a series of price reductions dating back to lastsummer, when it began offering discounts on books and other items.
Whether or not the Buy.com and BN.com moves lure customers away from Amazon, they livenup the e-tail environment and give shoppers something to think about.
For instance, the Pulitzer Prize-winning novel "Empire Falls" was selling in paperbackfor $10.47 on Amazon and $10.46 on BN.com. In both cases, shoppers would have to combinethat purchase with others to receive free shipping. At Buy.com, the book was listed for$9.42, exactly 10 percent below Amazon's price.
Repeat Performance?
Of course, e-tailers have bombarded consumers with free shipping deals and steepdiscounts before, but many of those companies shut down long ago.
It remains to be seen how far the various players are willing or able to go this timearound.
Buy.com survived 2001 only because founder Blum stepped in to rescue the firm and took itprivate, shielding its financial condition from view.
BN.com has seen its stock return to the $1 level after a brief run higher and continuesto post significant financial losses. The company lost $5.3 million in the first quarter,though it did report a 15 percent year-over-year gain in sales.
For its part, Amazon is hoping to keep reducing losses while growing sales in an effortto become consistently profitable. The company booked its first-ever in-the-black quarterduring the last three months of 2001. Amazon also is expected to announce the opening ofits Canadian site, its fifth overseas effort.