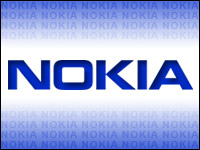 Hello, and welcome to a TechNewsWorld podcast. My name is David Vranicar, I'm a reporter for TechNewsWorld, and today we're going to be talking with Jessica Dolcourt, a senior editor for Cnet.
We have enlisted Jessica today to talk about Nokia, a company that she has written about extensively and whose products she has reviewed extensively. Samsung and Apple have been garnering a lot of attention recently, so we're going to try to pin down where exactly Nokia fits into the phone and device world.
---

Download the podcast (16:59 minutes) or use the player:
---
Here are some excerpts:
TechNewsWorld: First off, Jessica, thanks a lot for taking the time to chat, I appreciate it.
Jessica Dolcourt: It's a pleasure.
TNW: It's been interesting to watch these different companies in the media recently. Samsung got a lot of press when it broke the 20 million unit threshold on the Galaxy SIII. Apple of course has been getting oodles of attention for the iPhone 5 release.
Nokia, too, has been getting some headlines, but they haven't been quite as flattering. There was a September 14 report from The Wall Street Journal and others talking about how Nokia lamented its recent marketing material woes. And there was a report the day before that Nokia was axing quite a bit of staff — 400 people — in Finland. I guess, first off, was that just a bad week, or is this becoming something of a trend for Nokia?
Dolcourt: Well, Nokia wasn't doing very well with Symbian, and that's when it decided it was going to lay down with Microsoft for Windows Phone. And since the time that it decided to do that, it's been trying to break back into markets, and into several key markets, with Windows devices.
Its first Windows Phone devices were the Nokia Lumia 900 and the Nokia Lumia 710 — the 900 is the high-end brand, and not as many of those were sold as anticipated. There were some sales, but it really wasn't what Nokia needed to kind of dig their claws in and pull themselves back.
But, with the Nokia Lumia 920 that Nokia just announced, there is a second chance to — not make a first impression — but to definitely get on people's radars and say, "Hey, Windows Phone, Microsoft and Nokia have a lot to offer and you should consider the phones."
One of the problems before was that the phones just weren't capable — the Windows Phones didn't have the hardware necessary to do things like support an HD screen or even support a dual core processor. So the hardware is better. There are some software improvements as well, and Nokia has kept the same design, which I think is a great idea because it's definitely an eye-catching design. They offer a lot colors, like yellow, and that helps attracts a lot of attention. And it's also just a single unibody slab that looks a little different than everything else.
Trouble Getting Props
TNW: You have been pretty complimentary of Nokia in your reviews. You said that they've really been innovative with a lot of the things they've done like the wireless charging and with really advanced cameras. But they seem to be having a hard time catching on, or kind of breaking through the "cool threshold," or however you want to call it. What's been holding them back, do you think, even though, as you've written about, they do have a lot to offer?
Dolcourt: Right, one of the problems with the Nokia Lumia 900, the precursor to the 920, is that there was all of this big to-do about the camera. But when I compared that camera to other cameras on top phones, it just couldn't stand up to it. The photos were a little too soft.
Then Nokia came out with the 808 PureView, which is a Symbian phone, not really available in the U.S. — you can buy it on Amazon for hundreds of dollars if you really, really want to — and that has the advanced camera technology — not the actual camera censor, but the software behind it. And it is going to be in the Lumia 920. So Nokia has a little bit of ground to make up.
On the other hand, you've got the Windows Phone operating system, and although that does appeal to people — I think people are really curious about it — I think people just aren't ready to abandon a known operating system, like iOS or Android, and go toward something that's newer and something that still has a little bit to prove. I think there is some hesitancy there.
Digging In vs. Finding a Niche
TNW: Do you think that Nokia can compete straight-up, so to speak, with Samsung and Apple? I mean, it seems like Samsung and Apple are really entrenched right now, and then there's all this competition when you talk about lower-end phones. A lot of the Asian companies are really churning out cheap phones that are wildly popular and they're good at what they do. They don't have the bells and whistles but they're affordable and they work and people like them.
So it seems like those markets are a little cluttered. Can Nokia compete straight-on, or do they need find some sort of middle ground? What's going to be the niche that they carve out — or do they need to carve out a niche? Can they go about it more head-on with those other companies?