Cookbooks have always been about sharing recipes, connecting with others and figuring out what to make for dinner. Now, however, digital cookbooks, apps and other new formats are bringing these activities into the 21st century.
Chefs and cookbook authors are starting to recognize that cookbooks — and along with them, how we think about food — are dramatically changing.
"In the future, more and more books will be available with digital content," Charlie Ayers, author of Food 2.0: Secrets from the Chef Who Fed Google, told the E-Commerce Times. "Many homes now have small computer workstations in the kitchen. It's not uncommon for a cook to have a computer on in the kitchen or have the laptop on the counter."
Social Cookbooks
Cookbooks have always been about sharing. It's just that now that sharing is more global, more digital and more immediate.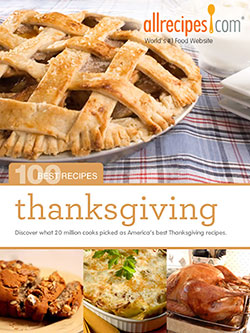 "We enable cooks to share food experiences with digital devices," Esmee Williams, VP of brand marketing for AllRecipes.com, told the E-Commerce Times. "It's a community-driven site where people can connect and share."
Users of AllRecipes get access to hundreds of thousands of recipes, and they can also save them, customize them and share them with others. A fundamental difference between print cookbooks and online communities like AllRecipes is the freedom provided by the digital space.
"With the traditional cookbook, you might have a hundred or couple of hundred recipes, but you have only one variation of a recipe," said Williams. "When you access recipes online, you can be a whole lot more picky about what you expect from a chili recipe. You now have thousands of chili recipes that you can compare and contrast."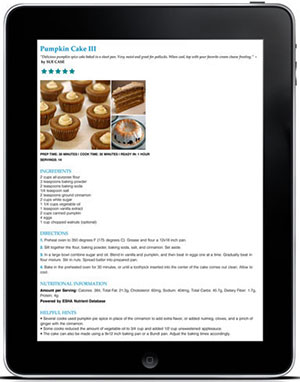 Since it was founded in 1997, AllRecipes has changed the way home cooks use recipes and make meals.
"AllRecipes has really revolutionized the way people think about what to have for dinner on a Tuesday night at home," said Williams. "The ability to access hundreds of thousands of recipes in an instant for free is pretty remarkable."
AllRecipes also has several mobile apps, including DinnerSpinner, which lets users enter items they have on hand and spin for recipes that would work with those ingredients.
"Our audience is accessing recipes on all their devices," said Williams. "It's a seamless experience, where that same recipe weaves throughout their day, on whatever device is accessible at the moment."
Updating Big Red
Even traditional cookbooks have been getting new life in digital form. The 11th edition of the Betty Crocker Cookbook, for instance, was released this fall as an e-book, as well as a print book.
"It was time in the 11th edition to re-imagine this cookbook and make it different from any cookbook that's been done before," Jeff Nowak, editorial director for Betty Crocker's parent company General Mills, told the E-Commerce Times. "We wanted to weave in digital and interactive elements."
The digital version of the cookbook links to the Betty Crocker website, where users can watch videos that show how to make some of the book's recipes. Users of the print edition are referred to the website as well, and an enhanced version of the e-book actually has 20 embedded videos.
"Consumers are really changing the way they consume all types of media," explained Nowak. "We wanted to make sure that all the great content of this book is available on all platforms."
Betty Crocker and its cookbooks will continue to evolve along with technology, Nowak said. "As the technology evolves in the near future, there are just going to be more enhancements added to all of our books."
Cooking — and cookbooks — will likely continue to remain popular, no matter what happens with technology.
"Even in this time of great media transformation, the cooking side seems to be launching out," said Nowak. "Everyone needs to eat. Cookbooks have always been interactive; cooking is an interactive activity — both print and digital. People are always looking for new ideas."
The cookbook has gone through many changes, both linking it with the past and connecting it with the future.
"This is not your grandma's Betty Crocker Cookbook," said Nowak.
Power Cooking
Another innovative model for recipe sharing is provided by Cookstr, which is both an online recipe collection and also the force behind the recipe collections of sites such as Top Chef and AARP.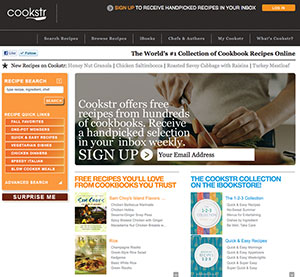 (click image to enlarge)
"We believed there was an opportunity at the intersection of technology and food," Art Chang, Cookstr's CEO, told the E-Commerce Times. "Recipes are both content and data, and quality really matters. We focus on the best recipes, and then give them the best treatment that technology can provide."
Cookstr, in short, brings recipes alive in the digital space. Unlike some other cooking sites that rely entirely on user-generated content, Cookstr has a staff of food specialists that create, edit and publish recipes, as well as partnerships with cookbook publishers that give the site access to recipes from their cookbooks.
"What people don't understand is that cookbook publishers invest a tremendous amount of money testing their recipes, to make sure they could be created in various circumstances," said Chang. "Good recipes need quality control and testing and careful editing."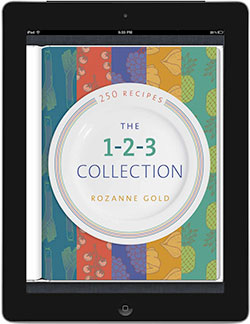 Chang is emphatic that cookbooks need to change with the times, and that Cookstr is one of the forces that will bring about that change.
"The cookbook is an archaic medium that needs to be reinvented," said Chang."A cookbook is static, but technology enables recipes to come alive. It enables people to become an intrinsic part of somebody's lifestyle. Recipes need to break out of the standard cookbook format, and technology is what's going to enable that."
Part of the change will be in kitchens as well as cookbooks, and Chang said Cookstr is looking ahead to a future when kitchens are entirely digital, social and connected.
"We believe that our technology is a solution for the future of the connected kitchen," he explained. "Our technology provides the bridge between food, lifestyle and health. It can also really bring to life the reality of the connected kitchen."