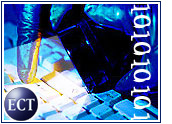 ---
If you do business on the Internet, you cannot afford to be uninformed about the dangers and pitfalls that cybercrime poses. The following is a daily survey of the latest cybercrime news from around the world.
---
The Register: Solar Sunrise Hacker Joins Mid-East Cyber-War 21-Nov-00 11:55:53 ET
Story Highlights:"The ongoing war of packet floods and Web defacements between pro-Israeli and pro-Palestinian hacktivists saw a new and famous name enter the fray last week: Ehud Tenebaum, the Israeli hacker known as 'The Analyzer,' who was fingered by the U.S. government in 1998 as the mastermind of one of the biggest Pentagon hack-attacks in history…"
* * *
"The twenty-one year old Tenebaum is serving as CTO of the security firm 2XS. Two weeks ago, according to Tenebaum, he heard from a hacker group he founded…"
---
Newsbytes: Hackers Worldwide Fan Flames In Middle East Conflict 20-Nov-00 18:20:46 ET
Story Highlights:"As tensions in the Middle East continue to simmer, more than a hundred Web sites have been defaced or shut down by pro-Palestinian and pro-Israeli hackers, often with the assistance of activist hackers from several countries…"
* * *
"Ben Venzke, director of intelligence production at iDefense, a Web security firm that has been monitoring the Middle East conflict as it plays out online, said hackers from as far away as South America to the U.S. are expanding the conflict…"
---
Info World: Microsoft, Hacker Secretive About Meeting 21-Nov-00 08:09:43 ET
Story Highlights:"Microsoft last week met with Dimitri, the Dutch hacker who recently mocked the software giant by hacking into one of its Web servers twice within one week…"
* * *
"Adam Sohn, spokesperson for Microsoft in Redmond, confirmed that Microsoft has not 'as of now' filed any charges against the Dutch hacker. Asked if the company is planning to take legal action, Sohn said, 'I am not going to comment on hypothetical [issues].' Sohn also declined to comment on the meeting…"
---
CNET News.com: European Council Moves Net Crime Treaty Forward 20-Nov-00 19:05:13 ET
Story Highlights:"A European coalition is a step closer to creating the first international cybercrime treaty after ironing out language to appease critics who called earlier versions a threat to human rights…"
* * *
"Any treaty that comes out of the council will be proposed to governments around the world to help standardize international law related to cybercrime. Although the United States is not a member of the COE, U.S. representatives have been observing…"
---
The Register: It's Like The Love Bug, Only Less Romantic 21-Nov-00 04:39:26 ET
Story Highlights:"Virus writers are slushy at heart — naming the latest computer masher 'Romeo & Juliet.' This nonetheless pesky virus arrives as an HTML email that contains an executable file entitled 'My Romeo' and a compiled help file…"
* * *
"It works the same way as the 'Love Bug virus,' which ran riot across systems earlier this year, in that once executed it sends an email out to everyone in the recipient's address book…"
---
ZDNET UK: Herbless The Hacker Goes Legitimate 21-Nov-00 03:18:40 ET
Story Highlights:"A UK hacker who made a name for himself cracking commercial Web servers and posting political messages on corporate sites, says that he/she is now keen to move into legitimate security work…"
* * *
"The benevolent ex-hacker claims not to be a malicious individual and says his 'black hat,' or illegal, activities have never stretched to stealing personal or financial information. Herbless says that he has only ever revealed a vulnerability when he's felt that security…"
---
St. Petersburg Times: Cell Phone Virus Threat: Fact or Fiction? 20-Nov-00 22:09:42 ET
Story Highlights:"Viruses, the destructive little programs striking fear in the hearts of all computer users, may be finding their way into a new field of technology — cell phones…"
* * *
"At the beginning of September, Finland's F-Secure Corporation, which designs security software, announced the existence of a virus passed through wireless Internet transfers, portable computers or personal organizers, which operate on the Palm operating system…"
Full Story on St. Petersburg Times
---
ABCNews: Notorious or Desperate? 20-Nov-00 14:51:29 ET
Story Highlights:"While the international space station brings new renown to Russia, the nation is gaining a darker sort of notice from other explorers — hackers who launch into cyberspace…"
* * *
"Russias reputation as home to some of the worlds most gifted and devious hackers was underscored last month when Microsoft Corp. disclosed that passwords used to access its coveted source code had been sent from the company network to an e-mail address in St. Petersburg. It is by no means clear whether a Russian was behind the break-in…"
---
Nando Times: Holding Back Hackers 20-Nov-00 14:19:51 ET
Story Highlights:"Businesses are starting to realize that while the new economy requires the Internet, it also requires protection from those who take pleasure or profit sneaking into a company's electronic recesses…"
* * *
"Now most larger businesses get a 'constant' barrage of attacks from hackers who seek to do everything from disrupt Web service to steal corporate secrets…"
---
For more of the latest e-business and technology news from around the world, updated 24 hours a day, visit
TechNewsWorld.com
.
---