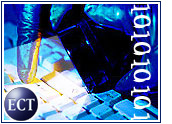 ---
If you do business on the Internet, you cannot afford to be uninformed about the dangers and pitfalls that cybercrime poses. The following is a daily survey of the latest cybercrime news from around the world.
---
Canada.com: Quebec Teen Known As Mafiaboy Pleads Not Guilty To Crippling Web Sites 08-Dec-00 20:24:45 ET
Story Highlights:"A teenager known as Mafiaboy remains in custody and will have a date set next Wednesday for a preliminary hearing on charges he paralysed major Web sites. His lawyer, Yan Romanowksi, reiterated Friday a not guilty plea entered by the 16-year-old…"
* * *
"Mafiaboy's trial on the 66 computer hacking and mischief charges would likely last three to six months, Romanowski said. 'It will be very technical, there will be many witnesses,' he said. A judge will rule on…"
---
Total Telecom: ICC Unit Warns Web Firms Over 'Page-Jackers' 11-Dec-00 09:59:45 ET
Story Highlights:"The International Chamber of Commerce's Cybercrime Unit has warned Internet businesses to check that their sites are not being exploited by the growing number of so-called page-jackers, who redirect their Web users to other sites…."
* * *
"Apart from the loss of reputation that can be caused by these problems, page-jackers earn money by charging extra for advertising on their own sites…"
---
The Register: Outbreak Of Viruses Disguised As Vaccines 11-Dec-00 10:46:22 ET
Story Highlights:"Computer virus writers are disguising viruses as anti-virus updates in an attempt to trick users into running malicious code…"
* * *
"Korean security firm, Dr. Ahn's Laboratories, has warned its users about a malicious program that arrives by email disguised an update to its anti-virus software, V3. In reality the message contains an attachment, V3update.com, which, if opened, can wipe a victim's hard drive…"
---
Newsbytes: Schwab Admits To A 'Small' Security Hole 11-Dec-00 09:25:34 ET
Story Highlights:"Online brokerage Charles Schwab Corp. has reportedly confirmed its Web trading site was vulnerable to a security flaw that could allow an intruder to hijack subscribers' accounts, but insisted the risk was small…"
* * *
"The bug, known as cross-site scripting, allows private information such as passwords and bank account numbers, often stored in the users' Web browsers as cookies, to be rerouted to a hacker's e-mail address or Web site…"
---
ZDNET UK: Bymer Spreads Through Open Network Shares 11-Dec-00 06:23:46 ET
Story Highlights:"Bymer (alias Msinit and Wininit) is a sophisticated Internet worm that infects computers without its users even knowing it…"
* * *
"Bymer does not arrive as an email with an infected attachment — rather, this new worm randomly selects IP addresses to search for computers on a network or over the Internet with open share capabilities of NetBIOS. Bymer is one of a handful of new Trojan horses that also…"
---
N.Y. Newsday: Hacker Gets Hospital Records 10-Dec-00 06:12:16 ET
Story Highlights:"A hacker gained access to confidential medical information at the University of Washington Medical Center, using the Internet to download thousands of files containing patient names, conditions, home addresses and Social Security numbers, hospital officials said Friday…"
* * *
"The break-in is one of the most penetrating breaches of medical privacy in memory. Specialists say it demonstrates the increasing vulnerability of confidential records as the health-care system rushes to computerize files…"
---
PCWEEK: Personal Firewalls Not So Safe 11-Dec-00 04:11:02 ET
Story Highlights:"Personal firewalls are designed to block suspicious incoming and outgoing traffic on a client or even block an application from using the Internet altogether. It's an important job, since broadband connections are always on and, hence, easy prey for hacker programs…"
* * *
"But many of these personal firewalls have a design that's easy to compromise with just a few lines of code, according to several sources. In fact, to prove the point, one source sent code to eWeek with the claim that it compromised Sygate Technologies Inc.'s Personal Firewall…"
---
For more of the latest e-business and technology news from around the world, updated 24 hours a day, visit
TechNewsWorld.com
.
---