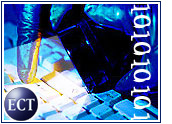 ---
If you do business on the Internet, you cannot afford to be uninformed about the dangers and pitfalls that cybercrime poses. The following is a daily survey of the latest cybercrime news from around the world.
---
TheStandard.Com: Don't Open This Christmas Present 20-Dec-00 21:55:48 ET
Story Highlights:"A damaging virus that has been in the wild since 1999, called Kriz, has been patiently lurking in networks for more than a year, waiting for its big day, say antivirus software vendors…"
* * *
"Like Santa Claus himself, Kriz made preparations throughout the year – changing its name and forms of transmission – in order to make a grand run on Dec. 25, when the malicious code is programmed to attack…"
---
MSNBC: Beware the Christmas Virus 20-Dec-00 13:56:19 ET
Story Highlights:"Kriz, a year-old computer virus, may be coming back for Christmas this year, thanks to its ability to piggyback on other viruses and spread with them…"
* * *
"When the virus triggers, it overwrites all files on the computer and then attempts to erase the software foundation of the PC, known as the basic input-output system, or BIOS. While the BIOS attack only occasionally works, the other attacks can be extremely destructive…"
---
The Register: Security Patch Distribution – It's Trojan Time 20-Dec-00 14:45:45 ET
Story Highlights:"The way operating system vendors issue security patches is insecure, in many cases, and could let crackers exploit this to trick users into loading trojan horses onto their systems…"
* * *
"Richard Stagg, senior security architect at Information Risk Management, said getting people to install trojan horses through deceiving people into believing they were security updates was 'a standard hacking technique' which was 'an extension of social engineering…'"
---
Newsbytes: Mafiaboy Makes Bail Bussing 20-Dec-00 09:11:31 ET
Story Highlights:"The 16-year-old hacker known to the cyberworld as Mafiaboy is out on bail after convincing a Montreal judge he would behave if allowed to keep a full-time table-bussing job. He is slated for trial next March…"
* * *
"The teen is accused of overloading Web sites such as CNN, Yahoo and Amazon.com with a series of data storm attacks last February. An Associated Press report today said he had been released on bail Tuesday…"
---
The Register: Stealth Plan Puts Copy Protection Into Every Hard Drive 20-Dec-00 15:46:55 ET
Story Highlights:"Hastening a rapid demise for the free copying of digital media, the next generation of hard disks is likely to come with copyright protection countermeasures built in…"
* * *
"Making use of broadcast encryption and one way key algorithms, would-be hackers face a daunting number of keys to break. CPRM adds new commands into the ATA specification…"
---
The Register: OpenBSD Exploit Gets Serious 20-Dec-00 12:45:55 ET
Story Highlights:"An esoteric buffer overflow bug in OpenBSD has been upgraded in importance after it was discovered that, in certain conditions, it could allow a cracker to gain remote access to a server…"
* * *
"Users are recommended to apply a patch to fix the one-byte buffer overflow vulnerability present in an OpenBSD service called ftpd(8). The issue particularly affects non-anonymous FTP (File Transfer Protocol) servers, and administrators of these services…"
---
CNN: Hospital Hack Points to Need for Standards 20-Dec-00 11:25:18 ET
Story Highlights:"The recent hacking of 5,000 administrative patient files from one of the country's top hospitals underscores the lack of firm, clear, universal standards to ensure the security of online medical records…"
* * *
"In an attempt to remedy the situation, the U.S. government is finalizing and releasing the security and privacy portions of the Health Insurance Portability and Accountability Act (HIPAA), which will define interface and security standards…"
---
For more of the latest e-business and technology news from around the world, updated 24 hours a day, visit
TechNewsWorld.com
.
---