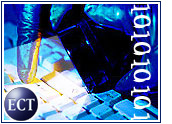 ---
If you do business on the Internet, you cannot afford to be uninformed about the dangers and pitfalls that cybercrime poses. The following is a daily survey of the latest cybercrime news from around the world.
---
Computer User: Nasdaq-Japan Site Defacement Is Second Nasdaq Hack In Past Week 29-Dec-00 03:10:41 ET
Story Highlights:"Just one day after malicious hackers broke into the Nasdaq Stock Market server and replaced its Nasdaq-100 Index page with a lewd message, Nasdaq's sister site in Japan was hit with a similar attack…"
* * *
"The security breach was the third such incident since last September, when a group calling itself the United Loan Gunmen hacked into the server controlling Nasdaq and the American Stock Exchange. The hacker group left a mock news release on the Amex and Nasdaq sites…"
---
E-Commerce Times: eBay Stung By E-Mail Hoax 29-Dec-00 11:45:41 ET
Story Highlights:"Online auction giant eBay (Nasdaq: EBAY) is facing an e-mail hoax that is apparently intended to collect the credit card numbers of its customers…"
* * *
"Late Wednesday, the company warned its members to be on the lookout for bogus e-mail messages claiming that eBay wants users to update their account information. In an alert posted on its Web site, the San Jose, California-based company reported that the requests may be in e-mail…"
Full Story on E-Commerce Times
---
Newsbytes: Hordes Of Zombies Could Bring Down The Net 29-Dec-00 11:41:14 ET
Story Highlights:"The U.S. government reportedly fears that tens of thousands of computer systems may have been turned into 'zombies' waiting for commands from hackers to cripple the Internet…"
* * *
"A report by United Press International said a top National Security Council analyst, Richard Clark, special assistant to the president for trans-national threats, said the explosion of zombies makes it possible for hackers to launch an assault…"
---
CNET News.com: Online Stores Try To Bar The Doors 29-Dec-00 07:24:17 ET
Story Highlights:"Two high-profile hacking incidents this month have put pressure on e-tailers to do a better job of securing their sites from intruders…"
* * *
"'You can't make any site completely secure,' said Chris Painter, deputy chief of computer crime at the U.S. Department of Justice. 'But there is plenty to do to lower the risks of break-ins…'"
---
SiliconValley.com: New Attack On Digital Piracy 29-Dec-00 05:10:28 ET
Story Highlights:"Hollywood has teamed up with some of the biggest players in computer storage technology to build a copy-prevention scheme into every hard drive and memory card — opening a new front in the war against online piracy…"
* * *
"'I think it's disgraceful,' said Richard M. Stallman, a leader in the free software movement and author of The Hackers Dictionary. 'Everyone's rights are being trampled…'"
Full Story on SiliconValley.com
---
Washington Post: China Adds More Laws To Control Use of Net 29-Dec-00 00:26:54 ET
Story Highlights:"China's legislature today passed a law against online subversion, ratifying the government's efforts to extend its political controls to the Internet…"
* * *
"The law also makes it illegal to produce or transmit computer viruses or to break into military computer networks, the official Xinhua News Agency said. The government already tries to block access to Web sites deemed undesirable…"
---
For more of the latest e-business and technology news from around the world, updated 24 hours a day, visit TechNewsWorld.com.
---