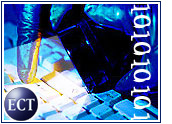 ---
If you do business on the Internet, you cannot afford to be uninformed about the dangers and pitfalls that cybercrime poses. The following is a daily survey of the latest cybercrime news from around the world.
---
CNN: Studies: U.S. Security Threatened by Internet 04-Jan-01 10:24:46 ET
Story Highlights:"During the next 15 years, the U.S. will face a new breed of Internet-enabled terrorists, criminals and nation/state adversaries that will launch attacks not with planes and tanks, but with computer viruses and logic bombs…"
* * *
"A report by the Washington-based Center for Strategic and International Studies (CSIS) went even further, warning of a future cyberarms race…"
---
MSNBC: Bytes Without the Blood in Mideast 04-Jan-01 16:55:58 ET
Story Highlights:"Scenes of street violence are played out day after day in Palestinian towns across Gaza and the West Bank. But another modern-day arena for battle between the Palestinians and the Israelis is growing ever more heated…"
* * *
"Cyber-soldiers for months have been hacking computer servers, distributing viruses, defacing Web sites and conducting e-mail 'bombing' campaigns, which overload systems and…"
---
Forbes: Clinton Orders Retooling of Counterintelligence 05-Jan-01 11:39:35 ET
Story Highlights:"President Clinton, in his waning days in office, has ordered a retooling of the country's counterintelligence efforts…"
* * *
"White House National Security Council spokesman P.J. Crowley said Clinton signed the order in late December 2000 with a view toward addressing a changing espionage environment in which computer hackers can steal government and corporate secrets…"
---
SiliconValley.com: Coalition Makes Concession on Anti-Piracy Technology 05-Jan-01 00:25:22 ET
Story Highlights:"After an outcry from privacy advocates, a group of leading computer hardware makers has agreed to give consumers the right to turn off a controversial new copy-protection feature on computer hard drives…"
* * *
"The technology, developed by an IBM-lead consortium called 4C, would prevent consumers from making copies of music or movies without the permission of the record label or studio that holds the rights. The copy-protection feature…"
Full Story on SiliconValley.com
---
ZDNET UK: Macromedia Investigates Shockwave Security 04-Jan-01 10:39:24 ET
Story Highlights:"Software giant Macromedia is investigating reports that its Flash Player plugin for Internet browsers could allow malicious hackers access to computers connected to the Internet…"
* * *
"Although the author of the alert suggests the vulnerability could be exploited to upload viruses, Trojan horses or other malicious code to a computer with Shockwave installed, one security expert thinks…"
---
For more of the latest e-business and technology news from around the world, updated 24 hours a day, visit TechNewsWorld.com.
---