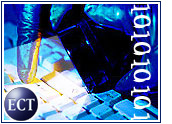 ---
If you do business on the Internet, you cannot afford to be uninformed about the dangers and pitfalls that cybercrime poses. The following is a daily survey of the latest cybercrime news from around the world.
---
Computer User: Panda Warns of Little Davinia Worm 17-Jan-01 02:10:18 ET
Story Highlights:"Panda Software has warned its customers about a new worm called Little Davinia, which it said has resulted in the loss of all data in four European countries…"
* * *
"Mikel Urizarabarrena, Panda's CEO, said that the worm was posted in a very sophisticated way by an obviously experienced hacker. Panda said that HTML/LittleDavinia is a new worm that spreads via the Internet and acts in such a way that when a user connects to the Internet page…"
---
Seattle Times: High-Tech Giants Unite to Thwart Internet Hackers 17-Jan-01 03:12:23 ET
Story Highlights:"Some of the biggest names in cyberspace — IBM, Cisco, Microsoft and Oracle — are teaming up with the government to create a private-public dragnet to catch hackers before they cause costly damage to Internet sites…"
* * *
"With constant reports of security breaches where credit-card numbers and computer-software source codes are stolen by thieves, extortionists or bored teenagers, the executives said they were forced to…"
---
CNET News.com: Hackers' Video Technology Goes Open Source 16-Jan-01 22:39:11 ET
Story Highlights:"DivX, which has no relation to the failed Circuit City DVD player, has spread quickly in underground computer circles as a way to create and send extremely high-quality video files online…"
* * *
"But given the technology's history as a way of swapping copyrighted files online, Project Mayo's ambitions of ubiquity aren't necessarily good news for the film industry…"
---
CNET News.com: Hackers Test OS Security for $50,000 Prize 16-Jan-01 14:00:08 ET
Story Highlights:"Hacking contests have been going on since the mid-1980s, but Argus has raised the stakes this time in an effort to validate a product it believes — and many experts agree — is the Fort Knox of computer security…"
* * *
"In the contest, hackers will have two weeks to complete four tasks related to corrupting a Web site protected by PitBull. There are prizes for being the first to complete each task, and a grand prize of $50,000 for being the first to complete all four…"
---
For more of the latest e-business and technology news from around the world, updated 24 hours a day, visit TechNewsWorld.com.
---