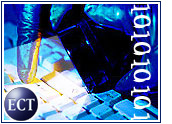 ---
If you do business on the Internet, you cannot afford to be uninformed about the dangers and pitfalls that cybercrime poses. The following is a daily survey of the latest cybercrime news from around the world.
---
E-Commerce Times: Online Con Artist Steals Identities of World's Richest 20-Mar-01 18:24:48 ET
Story Highlights:"An Internet con artist and sometime-busboy who may have bilked millions of dollars from American tycoons by stealing their identities online has been caught in a sting by New York City detectives…"
* * *
"Police suspect millions were stolen, and it may be months before officials work through the electronic trail of money to determine exactly how much was scammed…"
Full Story on E-Commerce Times
---
MSNBC: No Genius Needed to Hack Bad System 20-Mar-01 16:39:18 ET
Story Highlights:"In case you missed it, the New York Post revealed this morning that a busboy allegedly managed to steal millions of dollars from the worlds richest people by stealing their identities and tricking credit agencies and brokerage firms…"
* * *
"Abraham Abdallah, I think, did us all a favor, for he has exposed as a sham the security at the worlds most important financial institutions…"
---
ZDNET: AP Site Hacked 21-Mar-01 09:13:54 ET
Story Highlights:"Computer hackers disabled the Web site of the Associated Press early on Wednesday, leaving various names such as Benny Hill and Punisher under a banner reading 'Owned by HFURY' on the organization's home page…"
* * *
"The Web site of the press cooperative, www.ap.org, was down in the early hours of Wednesday morning local time…"
---
Newsbytes: AP Site Hacked By Brazilian Group 21-Mar-01 05:34:09 ET
Story Highlights:"The Associated Press (AP) overnight joined the lengthening list of Web sites struck by a Brazilian group of hackers, although the AP site was only down for a few hours…"
* * *
"An AP staffer told Newsbytes this morning that 'we had some trouble,' with the Web site, but that it had been quickly fixed…"
---
Chicago Tribune: Crop Data Feared Open to Hackers 21-Mar-01 00:27:55 ET
Story Highlights:"The federal agency that compiles crop forecasts used by commodity traders suffers from lax computer security, critics say, and government experts plan to investigate whether hackers can obtain vital data before it is released to the public…"
* * *
"The crop estimates prepared by the National Agricultural Statistics Service are supposed to be closely guarded secrets until their release date…"
---
Jerusalem Post: Pro-Palestinian E-mail Virus Goes Global 20-Mar-01 19:27:31 ET
Story Highlights:"A nondestructive e-mail virus sent around the world yesterday to trumpet the cause of the Palestinians could lead to an escalation in the Israeli-Palestinian cyber-war…"
* * *
"The virus, called Injustice, carries an attachment that, once opened, drops a copy of itself into the Windows system directory and displays a message box titled: 'Dear [e-mail address]/ Sir> Did you send the attached message, I was not expecting this from you!!…'"
---
Sacramento Bee: Terrorist Web Activity on the Rise, FBI Says 20-Mar-01 15:57:33 ET
Story Highlights:"Terrorists are increasingly lurking on the Internet, scanning for ways to infiltrate government and private networks and using the Web to exchange information, the government's top cybercrime expert said Tuesday…"
* * *
"'We know for certain that terrorist organizations are using the Internet for, at the very least, communications,' said Ronald Dick, director of the National Infrastructure Protection Center…"
---
For more of the latest e-business and technology news from around the world, updated 24 hours a day, visit TechNewsWorld.com.
---