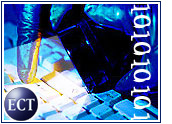 ---
If you do business on the Internet, you cannot afford to be uninformed about the dangers and pitfalls that cybercrime poses. The following is a daily survey of the latest cybercrime news from around the world.
---
Fairfax I.T.: Microsoft Warns of Security Problems with Net Software 01-Apr-01 22:39:24 ET
Story Highlights:"Microsoft has warned customers that its Internet Explorer Web browser has a security flaw that could allow hackers to run programs on another user's computer…"
* * *
"The glitch causes Internet Explorer to automatically open specially coded attachments in e-mail without warning, possibly unleashing programs that could do anything from sending users a harmless message to deleting files from their computers…"
---
Newsbytes: Mass Victimization Net Crime Not Far Off – Gartner 01-Apr-01 23:25:29 ET
Story Highlights:"Mass victimization crime, or online theft from thousands of people simultaneously by one individual, is less than two years away and the perpetrator will probably get away with it…"
* * *
"Such global online theft is inevitable via converging technologies and poorly equipped international law enforcement authorities…"
---
ZDNET UK: Big-Time Viruses Blossom in Spring 02-Apr-01 06:23:35 ET
Story Highlights:"Just as flu season ebbs, it's time to worry about those other viruses — the ones that affect computers…"
* * *
"If history is any indicator, the period between spring and the onset of summer marks a peak time for high-profile viruses, which destroy hard drives, crash personal computers and overwhelm critical networks that run businesses…"
---
ZDNET UK: Hackers Turn to Worms 02-Apr-01 04:09:45 ET
Story Highlights:"Worms that can crack into computer systems, take them over and continue spreading are quickly becoming the rage in underground circles…"
* * *
"The result? 'I think we are going to see a lot more of these,' said Greg Shipley, director of consulting services for computer-security firm Neohapsis…"
---
ABCNews: Who's Fooling Who? 01-Apr-01 15:11:47 ET
Story Highlights:"The Internet, simply by its nature, is a place for suckers to breed and multiply and to form unwitting relationships with hucksters…"
* * *
"Through the Web, chat rooms, e-mail and more, hucksters can spread the germs of phenomena faster than P.T. Barnum could have ever presented us with the half man/half woman specimen…"
---
For more of the latest e-business and technology news from around the world, updated 24 hours a day, visit TechNewsWorld.com.
---