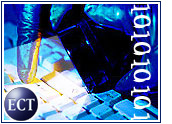 ---
A daily survey of the latest cybercrime news from around the world.
---
The Register: DVD Descrambler Suit Going to Appeal 30-Apr-01 04:01:37 ET
Story Highlights:"The Second Circuit US Court of Appeals in Manhattan will hear arguments for and against publishing and linking to a utility called DeCSS which defeats the CSS (Content Scrambling System) of DVDs on Tuesday…"
* * *
"Eric Corely aka Emmanuel Goldstein, publisher of hacker zine 2600, was enjoined from posting, then linking to, the DeCSS utility last summer in a decision by US District Judge Lewis Kaplan, who ruled that distributing DeCSS, even by linking to other Web sites where it might be found, was illegal…"
---
ZDNET UK: Hackers to Release Anti-Censorship Tool 30-Apr-01 13:29:41 ET
Story Highlights:"A computer hacking group best known for creating tools for hijacking computer systems is turning its hand to civil disobedience and plans to release an application that could scupper government and corporate censorship around the world…"
* * *
"The tool — to be called Peekabooty — will be based on peer-to-peer network technology…"
---
Fairfax I.T.: Web War not What its Cracked Up to Be 29-Apr-01 22:23:34 ET
Story Highlights:"Website defacement tracking group Attrition today accused media groups of fuelling hype over a supposed cracking war between the United States and China…"
* * *
"The group issued a commentary today titled 'Cyberwar with China: Self-fulfilling Prophecy' that said an article in new media magazine 'Wired' claiming there had been an increase in the number of Chinese website defacements since a US spy plane was forced to…"
---
Sacramento Bee: Government Web Sites Attacked by Hackers 29-Apr-01 20:25:20 ET
Story Highlights:"Federal officials believe hackers from China are responsible for disabling and vandalizing Web sites operated by the departments of Labor and Health and Human Services on Saturday…"
* * *
"A picture of Wang Wei, the Chinese pilot who was killed in a collision with a U.S. Navy spy plane April 1, was posted Saturday on Labor's Web site…"
---
Computer World: IBM looks to Develop Self-Healing Systems 30-Apr-01 09:27:31 ET
Story Highlights:"In IBM's vision of the not-too-distant future, server farms will protect themselves from malicious hackers, heal themselves when something breaks, upgrade themselves as needed and do whatever else is needed to continue operating without any human intervention…"
* * *
"That may sound like a science-fiction scenario, but IBM Friday unveiled a multibillion-dollar technology initiative dubbed Project eLiza that's intended to speed the development of self-managing systems…"
---
For more of the latest e-business and technology news from around the world, updated 24 hours a day, visit TechNewsWorld.com.
---