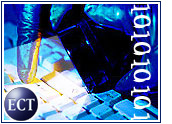 ---
A daily survey of the latest cybercrime news from around the world.
---
ZDNET: Feds Warn of New Worm Threat 25-Jun-01 20:37:37 ET
Story Highlights:"A government Internet watchdog warned companies this past weekend of a new malicious program that spreads to previously compromised PCs and seemingly prepares the infected machines to launch a denial-of-service attack…"
* * *
"The program, known as W32-Leaves.worm, places additional code on the compromised machines and synchronizes the PCs' internal clocks with the one at the U.S. Naval Observatory…"
---
Newsbytes: 'Leave' Worm Targets PCs For Use In Possible DDoS Attack 25-Jun-01 16:55:32 ET
Story Highlights:"A new virus that seeks out computers infected with a popular 'backdoor' Trojan horse program could be used to download and store other malicious files, including those typically employed in distributed denial-of-service attacks…"
* * *
"The security alert — issued by FedCIRC, the FBIs National Infrastructure Protection Center (NIPC), and several private anti-virus companies — concerns a virus called 'W32-Leave.worm…'"
---
Newsbytes: Council Of Europe Greenlights Cybercrime Treaty 25-Jun-01 16:39:55 ET
Story Highlights:"Four years and 27 drafts after it started the project rolling, the Council of Europe (COE) has finally signed off on the so-called Convention on cybercrime treaty…"
* * *
"The aims of the multi-country treaty, which has come under fire from several interested parties, are to extend the reach of the law relating to cybercrime to a near-global basis…"
---
For more of the latest e-business and technology news from around the world, updated 24 hours a day, visit TechNewsWorld.com.
---