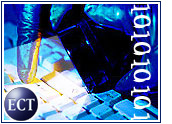 ---
A daily survey of the latest cybercrime news from around the world.
---
MSNBC: Stolen Card Data Surfaces on Web Site 07-Mar-02 10:31:03 ET
Story Highlights:"On a lark last Friday, 'Donna' entered her name into the Google search engine…"
* * *
"Only one hit came back, a link to a Russian Web site. But when she clicked on it, she found her name address, phone number, and Citibank credit card listed there, along with about 200 others…"
---
Computer World: Klez.e Worm Threat Appears to be Contained 06-Mar-02 06:45:37 ET
Story Highlights:"Symantec Corp. said it considered the Klez.e worm a relatively low threat, though a spokesman said the company had received many calls from clients who had encountered it…"
* * *
"The worm can delete files, halt the work of security programs and spread itself when an infected e-mail is opened…"
---
PCWorld: Mobile Outlook May Invite Viruses 06-Mar-02 16:38:10 ET
Story Highlights:"The emergence of cell-phone viruses is inevitable, say security specialists, following the launch of a Vodafone New Zealand service that delivers Microsoft Outlook over its cellular network…"
* * *
"Microsoft, Vodafone Group, and Hewlett-Packard announced the deal last week, though the service will at first be confined to New Zealand…"
---
TechRepublic: Prevent Workstation Hacking 07-Mar-02 08:36:51 ET
Story Highlights:"Hacking isnt limited to the server. In fact, the workstation is often the first place a hacker will try to access because from there, he or she can gain insight into how the network is set up…"
* * *
"Often, however, workstation protection is overlooked…"
---
For more of the latest e-business and technology news from around the world, updated 24 hours a day, visit TechNewsWorld.com.
---