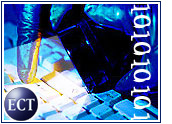 ---
A daily survey of the latest cybercrime news from around the world.
---
Newsbytes: Work With Us, Or Face Cyber-Security Laws, White House Says 15-May-01 18:40:31 ET
Story Highlights:"Corporations that decline to work with the federal government in shaping a national plan to combat cyber-terrorism may be encouraging more restrictive cyber-security regulations…"
* * *
"Speaking at a cyber-security conference attended today by representatives from dozens of critical infrastructure companies, Richard Clarke, the administration's national coordinator for security, infrastructure protection and counter-terrorism chided industry leaders for their reticence in helping the federal government…"
---
ZDNET: Copy-Protected CD Hacked – Or Is It? 15-May-01 17:24:04 ET
Story Highlights:"Free copies of songs from country music singer Charley Pride's latest album appeared on the Internet this week, just shortly before a version of the CD incorporating new anti-copying technology was released in U.S. stores Tuesday…"
* * *
"The appearance of MP3s from the album muddies the debate over the effectiveness of CD encryption schemes in one of the first such commercial releases…"
---
Newsbytes: Microsoft Patches Yet Another IIS Security Hole 15-May-01 16:56:57 ET
Story Highlights:"Microsoft Corp. is encouraging customers who use its Web server software to patch a newly discovered security hole that looks like an open door to hackers…"
* * *
"The new vulnerability is the second serious security bug in Microsoft's Internet Information Server (IIS) announced this month…"
---
Newsbytes: E-Mail Worm Pretends To Be Friendly Virus Warning 15-May-01 17:56:19 ET
Story Highlights:"Virus-fighting software vendor Symantec Corp. has issued a real warning about a fake virus alert that looks like an e-mail bulletin from the Cupertino, Calif., company…"
* * *
"The big problem with the bogus e-mail, Symantec says, is that it comes with a new Internet worm attached…"
---
For more of the latest e-business and technology news from around the world, updated 24 hours a day, visit TechNewsWorld.com.
---