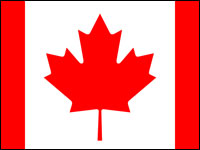 Canadian authorities used information culled from a free Internet service at a major national airport to track the wireless devices of scores of travelers.
The Communications Security Establishment Canada, or CESC, received information from the unnamed airport's free WiFi system and then used that data to track travelers whose devices later popped up at WiFi locations in other parts of the country. Think of it as a sort of smartphone LoJack system.
Locations and telephone numbers called were among the information collected.
As with most cybersurveillance bombshells these days, the report comes from a top secret document found in Edward Snowden's trove of secret files.
The CESC neither confirmed nor denied the report in a statement to Canada's CBC television station.
This sort of surveillance "resembles the activities of a totalitarian state," Ontario Privacy Commissioner Ann Cavoukian told the CBC.
[Source: The Globe and Mail]
Citizens Down With Surveillance, Says British Prime Minister
British Prime Minister David Cameron said that British citizens seemed to be satisfied with UK spy practices, and were blas about Edward Snowden's espionage revelations.
The analysis of Britain's collective attitude toward intelligence could have been in response to comments from The Guardian editor Alan Rusbridger, who recently bemoaned that fact that there was "barely a whisper" from British politicians about the never-ending series of surveillance revelations (see above).
Rusbridger compared British ambivalence to debates taking place in the U.S., where intelligence officials have been called before Congress and top officials, including the top official, have been talking about reforming the National Security Agency. (Not that Americans are holding their collective breath in anticipation of a prompt overhaul, but still.)
Cameron, however, downplayed the impact that snooping stories have had on the public.
"I think the public reaction, as I judge it, has not been one of, 'Shock! Horror!' It's been much more, 'Intelligence agencies carry out intelligence work. Good.'"
It is unclear how much Cameron's remarks are based on opinion and how much they are based on public opinion polling. However, polling data from last October, produced by UK-based polling firm YouGov, does indeed suggest that citizen reactions fall short of outrage.
[Source: The Associated Press]
Scholar Blogging Ban Going Nowhere
The International Studies Association, or ISA, has backed off a proposal that the editors of its journals should be banned from blogging.
The scholarly association's suggestion was met with incredulity among many academics.
"At best, it's draconian, and at worst, an infringement of academic freedom," Tufts University professor Daniel W. Drezner told Inside Higher Ed.
Stephen Saideman, the president of the ISA's foreign policy analysis section, decided to voice his displeasure — where else? — on his blog, where he said it was a bunk idea.
Heeding the backlash, a planned March vote on the proposal has been nixed, and the blog-banning measure tabled.
[Sources: The Guardian, Inside Higher Ed, CNet]
China Celebrates New Year on Social Media
Sina Weibo, China's closest domestic equivalent to Twitter, saw more than 850,000 posts within the first minute of the Chinese New Year, which was ushered in Friday.
The swell of posts topped last year's total by 130,000.
State-run TV outlet CCTV likely helped boost traffic, displaying a Sina Weibo QR code on-screen during its coverage.
[Source: Tech In Asia]