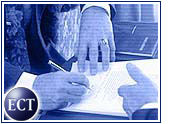 British telecommunications company Cable & Wireless Plc (C&W) (LSE:CW) announced Monday that it has agreed to acquire Internet content delivery and networking provider Digital Island (Nasdaq: ISLD) for US$340 million in cash.
C&W said that when the acquisition is complete, the combined company would be able to support more than $1 billion in transactions a day and would have approximately 1 million square feet of Web hosting center space across North America, Europe and Asia.
"By combining the innovations of Digital Island with the world class IP network and financial backing of Cable & Wireless, Digital Island gains renewed momentum," said Ruann Ernst, chairman and chief executive officer of Digital Island.
Under the terms of the merger agreement, C&W will pay Digital Island stockholders $3.40 per share, a premium of approximately 8.7 percent over Friday's closing price of $3.13. Shares in Digital Island were up 24 cents at $3.37 in morning trading on Monday.
The purchase price includes $49 million in net debt.
Full Steam Ahead
The boards of both companies have unanimously approved the transaction, and C&W said it would finance the acquisition from cash on hand. The terms of the merger agreement prohibit Digital Island from soliciting a competing offer.
After the acquisition is completed, Digital Island will become a wholly owned subsidiary of C&W. Digital Island, however, will maintain its management team and its San Francisco, California headquarters. The acquisition is expected to be completed in the next 30 days.
C&W said it expected the acquisition to dilute its earnings in the near term, but to become a growth factor by the end of the year.
Building Synergy
"The proposed acquisition of Digital Island accelerates the implementation of Cable & Wireless' global IP and data strategy in the key area of value-added services," said C&W chief executive officer Graham Wallace.
Additional revenue streams will also be created, according to the company, through the cross-selling of products and services to existing customers.
Digital Island brings to the C&W merger existing contracts with some of the biggest names in the digital world, including Cisco, E*Trade, Microsoft and Sony.
C&W and Digital Island expect a host of benefits from the merger, including a reduction of Digital Island's network-related costs and the avoidance of duplicative capital expenditures.
Widening Losses
Earlier this month, Digital Island announced its loss for the second quarter ended March 31st was wider than a year earlier. The company's loss before interest, taxes, depreciation and amortization was $59.9 million, or 76 cents per share, for the fiscal second quarter, compared with an EBITDA loss of $35.9 million, or 58 cents, in the same period a year earlier.
At the time of announcing its results, the company said it had cut 12 percent of its workforce so far this year, and had plans to lay off another 10 percent by June 30th, as it looked to cut costs and stay on the path to profitability.
Digital Island also said that it expects revenues for the year ending September 30th to be in the range of $140 million to $145 million, with large corporate customers accounting for 70 percent of total revenues.