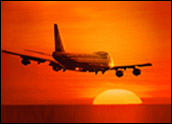 This story was originally published on March 1, 2013, and is brought to you today as part of our Best of ECT News series.
When Richard Rygg, the cofounder of HipGeo, sailed with his family last year through the islands of French Polynesia, he used his company's app to document the experience. The result is a multimedia blog complete with a GPS track of his adventure, and a collection of dozens of geo-tagged photos of sunsets, beaches and bays.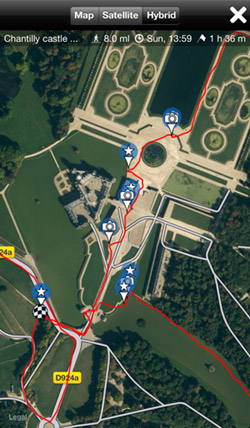 LiveTrekker
"It's so cool for me to go back," Rygg told TechNewsWorld. "I can see where we were in the region, and how great the sunsets were. I know exactly where we were, where we came from, and where we were headed."
'Capturing the Whole Story'
HipGeo is part of a new generation of travel apps that allow for geotagged micro-blogging, and they are changing the way people travel, document, and share their adventures."HipGeo is all about capturing the whole story of any trip you take, and then sharing it with whomever you want," said Rygg. "We have deep integration with Facebook, so that anything you capture can automatically be posted there. You can also send it via email or share it on the HipGeo site."
A similar app, LiveTrekker, was launched last December. Like HipGeo, it uses GPS — which works even out of cell range — to create tracks and geotag photos, videos, text, and audio. Some of its unique features include the ability to do live tracking; upload media from cameras and devices other than a smartphone and insert them into a saved track; and search trips using keywords, coordinates, or dates.
"The core of LiveTrekker is being able to capture and relive your trip," Jean-Marc DeBaud, CEO and co-founder of LiveTrekker, told TechNewsWorld. "You can share with anyone in real time, and we capture travels with a level of detail that is unparalleled."
The idea for LiveTrekker, says DeBaud, came when he was traveling extensively in Asia and wished he had a way to give his wife an in-depth glimpse into his daily adventures.
"My wife and I were always talking on the phone, and we thought it would be nice to share what we're really doing," said DeBaud. "When you share this way, your conversations in the hotel in the evening are much more in context. It's very cool."
Tracking apps like these are useful not just for individual travelers, but also for businesses and others who want to share journeys.
"There's no doubt that sharing is fun, and it's great to show off the exciting places that you've visited to your friends," TrackMyTour's Chris Meyer told TechNewsWorld. "There are also more practical reasons that people are starting to share their travels, though. Recently, we've started to see businesses using the app for marketing. There have been bands that want to share things with their fans while they're on tour, and many charitable activities have wanted to keep sponsors up-to-date with the progress of the participants."
Keeping It All Together
Travel apps are also giving travelers new ways to organize and share their itineraries. TripIt, for instance, consolidates airplane, hotel, rental car, and other travel information into one easy-to-read itinerary that can be shared with friends, family, or co-workers.
"When you're traveling, you make all your plans, and you end up with a lot of emails in your inbox," Edith Harbaugh, director of product with TripIt, told TechNewsWorld. "What TripIt does is organize your travel into a beautiful itinerary."
TripIt recognizes the confirmation email formats of dozens of travel companies and instantly pulls out key data, dates, and times from emails forwarded to its system. Travelers can then access these itineraries directly through the app, doing away with the need to carry paper printouts of all those emails.
"You have everything together, so it's really easy to see gaps or mistakes," explained Harbaugh. "It's made travel easier."
Other apps, like Telenav's Scout, are focusing on helping people to organize both their daily commutes and their long-distance travels with maps, directions, and recommendations about everything from the shortest route to good coffee shops in the area.
"The key message behind Scout is that it's a personal navigator," Mark Scalf, director of mobile products with Telenav, told TechNewsWorld. "It's helping you go about your daily life. Whether it's avoiding traffic, finding a place to eat, or just staying connected with friends, Scout is taking those things that people do on a daily basis and do it on a very simple way that's personalized."
As with other apps in this highly-networked world of travel and adventure, it allows for sharing.
"Users can pull up a place and share it with their friends," said Scalf. "We have simple ways for users to discover things to do, and encourage them to get out and explore their local surroundings."