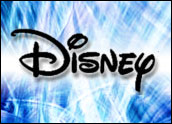 Disney World and Google are teaming up to take tourism to a new dimension.
Walt Disney Parks and Resorts worked with programmers at Google Earth to create a fully three-dimensional virtual viewing experience — said to be the most advanced rendering Google has ever created.
High-Tech Tour
Walt Disney World Resort in 3-D lets you zoom through all four Disney World Orlando theme parks and get detailed looks at the company's nearly two dozen accompanying hotels and resorts. You can speed down the streets, fly by the rides, and even stop to rest at a park bench or souvenir shop — all visible on the Google Earth system.
"It wasn't enough to model the nearly 5,000 structures within the park, so Disney included significant amounts of real-world objects such as a monorail, picnic tables, benches, streetlights, signs and trees — lots of trees, as in thousands of them!" Google Earth Product Manager Bruce Polderman exclaims in his development blog.
The detail is so fine, you can even read the text on menus in some of the parks' restaurants.
"You know the phrase 'next best thing to being there'? Walt Disney World Resort in 3-D is going to deliver on that," promised Walt Disney Parks and Resorts Chairman Jay Rasulo. "Guests and travel planners can now explore our world with just a few clicks of a mouse, and they can book vacations while being immersed in what the destination has to offer."
The system, clearly designed with sales in mind, also gives you the option to click on any attraction or hotel and make a reservation on the spot.
The 3-D Creation
Creating the interactive model was no simple process. Google Earth took 100,000 photos of Disney, capturing every possible surface in an exhaustive 10-day shoot. Eight photographers did the work, which turned into the foundation for the 3-D models.
"The work done here will provide a professional counterpart to the wealth of Disney images and 3-D models from around the world contributed by thousands of volunteers," Rasulo said.
Google and Disney also built in KML technology that combines video with Flash animation. Clicking on the Cinderella Castle, for example, reveals a mouse-controlled magic wand tool that lets you spread pixie dust over the park.
"If Disney's goal is to capture imaginations, then I think they've hit it out of the park," Google Earth's Polderman says.
A Tourism Trend
Disney and Google's creation may just be an early step in a high-tech transition for the world of tourism. Disney estimates 90 percent of travelers now plan and book trips online.
"This is another example of how social media is impacting the way people travel," said Visit Florida Corporate Communications Manager Dia Kuykendall.
"It's basically taken the 'You Are Here' map and made it electronic, made it up-to-date," she told LinuxInsider. "You can really see where you are now."
Florida is on the vanguard of the trend toward using Web-based tourism tools; the state recently launched video and blog sections on its official Web site. Visitors can look through other families' vacation photos and reviews, and also hear from experts on subjects ranging from boating and fishing to arts and culture.
"There would be a time when if you wanted to take a vacation or go somewhere, you'd call up a travel agent," Kuykendall said. "Now with the power of the Internet, everyone has become their own travel agent."