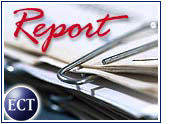 E-tailers are scrambling to add customer-oriented features to their sites before the 2000 holiday season rolls around, according to a survey just released by Internet research firm IDC.
The survey, part of IDC's ongoing Internet Executive ePanel, revealed that the percentage of business-to-consumer (B2C) sites that offer interactive customer service will increase a whopping 110 percent this year — from 21 percent offering it in the spring of 2000, to 41 percent doing so in spring 2001.
Although the survey asked what changes B2C companies would be making before spring 2001, IDC researcher Molly Upton told the E-Commerce Times that many of the companies surveyed said they hope to put the finishing touches on their new features in time for the holiday season.
"If the results of our survey are any indication, B2C sites are busily preparing to add customer-oriented features in an effort to win loyalty and avoid another round of negative publicity from unhappy customers," Upton said.
Online Order Tracking
One of the features that e-tailers are planning to add is online order tracking. IDC found that the percentage of sites with this capability is expected to almost double from less than 22 percent to nearly 40 percent. IDC said, however, that the percentages might be skewed because the majority of survey respondents were smaller e-commerce companies rather than large e-tailers that already have sophisticated sites.
The rush to add online order-tracking is due in part to the extensive press coverage given to last year's holiday debacle, which saw numerous customers irate because their holiday gifts did not arrive in time as promised. Seven companies, including Toysrus.com and CDNow, were ordered by the U.S. Federal Trade Commission to pay fines totaling $1.5 million dollars (US$) for late deliveries during the 1999 holiday season.
"In general, there's been enough bad press that they'll avoid that scene again," Upton said.
Upton added that at a minimum, the addition of order-tracking features will let customers make informed decisions about whether to cancel orders and purchase elsewhere, or wait for scheduled deliveries.
Personalized Content
Companies are also rushing to personalize the e-shopping experience for their visitors. The survey found that in the spring only 23 percent of B2C sites offered specialized content and services for registered users, but that almost 48 percent are planning to add it in the next few months.
Although adding specialized features will require customers to register and give up personal information, that may not be a problem. A recent study by the Pew Internet & American Life Project found that even though most Americans do not like having their shopping habits tracked, a majority are willing to share personal information on their own terms.
Fifty-four percent of the respondents to that survey said that they have willingly provided Web sites with personal information in return for content they like.
How Much is at Stake?
E-tailers who are successful at keeping their shoppers happy this holiday season are likely to cash in. Online shoppers are expected to spend $19.5 billion worldwide this holiday season, according to a study earlier this month by Gartner Group. That spending volume represents an 85 percent increase over the $10.5 billion spent by online shoppers last year.
Online spending within North America is expected to increase by nearly 70 percent, jumping from $6.31 billion to $10.72 billion.