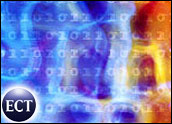 Global warming may hit the eastern United States harder than scientists thought, resulting in extremely hot summers. Average summer high temperatures could reach almost 10 degrees higher in 2080 than they do today.
Eastern U.S. summer daily highs currently average in the low to mid-80s Fahrenheit. They will likely soar into the low to mid-90s during typical summers in the 2080s, according to a new NASA study, the results of which were announced this week and appear in the journal Climate.
In extreme seasons with little rain, daily high temperatures in July and August could average between 100 and 110 degrees Fahrenheit in cities such as Chicago, Washington and Atlanta, the researchers found.
Overestimated Rainfall
The researchers analyzed nearly 30 years of observational temperature and precipitation data, and also used computer model simulations that considered soil, atmospheric and oceanic conditions, and projected changes in greenhouse gases. The simulations were produced using a widely used weather prediction model coupled with a global model developed by NASA's Goddard Institute for Space Studies.
"What we found is that most conventional models tend to simulate precipitation too frequently in the summer, at least in the eastern United States," Leonard Druyan, senior research scientist at Columbia University and one of the authors on the paper, told TechNewsWorld.
Zeroing in on the relevant grid elements in a conventional model, for example, "it indicated that some 65 percent of summer days would have rain, whereas observations show that it rains more like 48 percent in those areas," Druyan said.
Observed daily temperatures are usually higher on rainless days and when precipitation falls less frequently than normal.
More Realistic Simulation
When the research team, led by Barry Lynn of NASA's Goddard Institute for Space Studies and Columbia University, used a regional forecast model specific to the eastern United States, "we found we could simulate a more realistic precipitation frequency," Druyan said. "When we did that, the temperatures that came out were much higher."
Specifically, while a conventional model, which predicts frequent rainfall, forecasts an increase in temperature of just over 5 degrees Fahrenheit by 2080, NASA's model, which expects less rain, predicts an increase of almost 10 degrees, he said.
The Trouble With Models
"We need to tread cautiously when we decide how much weight to put into the results of prediction models, because so far, models haven't replicated what's happened very well," cautioned Kevin Trenberth, head of the climate analysis section at the National Center for Atmospheric Research, who was lead author of a similar study by the Intergovernmental Panel on Climate Change (IPCC).
In fact, the United States east of the Rockies hasn't warmed up as much as other parts of world have so far, or as much as the models predict, and the reason is that it is actually wetter and cooler than it used to be, with much heavier rainfalls, Trenberth said.
"If you look at the 20th century for the contiguous 48 states, precipitation has increased by 7 percent in the United States, and most of that was after 1970," Trenberth said. "Very heavy rainfalls have increased by 20 percent," as evidenced by heavy rains and flooding in the Northeast in the last year, he said.
A Different Starting Point
Because many climate models predate this increased precipitation in the eastern U.S., "when they predict, they are actually starting from a higher level of temperatures," Trenberth explained.
Nevertheless, whereas temperatures so far have been cooler than most models predict for the Eastern United States, "if the atmospheric circulation reverts to one with more settled, drier weather, that could create the potential for increased warming," Trenberth said.
The Bottom Line
Regardless of how far temperatures actually increase, the fact remains that greenhouse gas emissions are to blame.
An assumption used in most modeling, including NASA's, is that carbon dioxide emissions will continue to increase by about 2 percent a year, which is considered the "business as usual" scenario by the IPCC. So, if steps can be taken to reduce the growth rate to less than 2 percent, some of this heating might be staved off.
"A lower rate of increase of these greenhouse-gas concentrations would give you less of an effect," Druyan said.