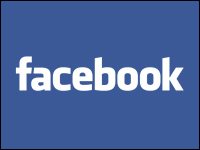 Facebook's finally decided to take a head-first dive into the mountain of cash it's been standing on for years. Following several days of heated rumors and years of speculation about when CEO Mark Zuckerberg was finally going to cash in his chips, the company filed an S-1 statement with the SEC, paving the way for an IPO as early as this May.
Facebook has its sights set on hauling in US$5 billion, making it the biggest Internet IPO in history.
The move will likely make hundreds of Facebook staffers millionaires overnight. It's been assumed for a long time that Facebook would eventually go public; the big question was when. The company was able to keep lots of talented employees working very hard for years on the promise of a huge payday down the road. Go public too early and they might just cash in and bail, leaving Facebook empty-handed. Wait too long, and their patience would wear down.
In fact, some Facebook employees may already be planning an early retirement, but the company revealed in its SEC filings that it plans to go on something of a shopping spree. It's got a good store of cash, so it may be able to buy up new talent to replace what's washed away in a torrent of money.
The S-1 filing also gave everyone a window into Facebook's deepest, darkest fears. The company's grown at a phenomenal rate, and it's difficult to say how long it can possibly sustain that. It relies on advertising for a large chunk of its revenue, and Google could become an even more potent threat. Google has hooks in browsers, search engines and mobile platforms, and it could decide to make access to Facebook more difficult.
Members' privacy may be one of the trickiest things Facebook will have to manage when it goes public. User information is the lifeblood of the company, and once it's legally mandated to maximize shareholder value, it may be obligated by investors to push the envelope further than ever before. Do that enough, though, and it's going to irritate the user base so much that many will walk. They have alternatives now, including Google's own social network — although Google has lately been facing some criticism over user privacy as well.
---

Listen to the podcast (11:56 minutes).
---
EuroBashed
Samsung is one of the more prolific warriors in the international high-tech patent Thunderdome. It's doing fierce battle with companies like Apple, playing both offense and defense in a war that could end up deciding the future of the entire mobile market. Or possibly not. At the very least, it's helping a lot of lawyers put kids through college.
Most of the recent action has been in Europe, where Samsung and Apple have each taken some hard knocks in court. Earlier this week, an appeals court in Germany upheld a ban on the sale of Samsung's Galaxy Tab 10.1 and 8.9 models, though its reasoning differed from the lower court's.
Not that it mattered much. A couple of days later, the companies met again in a different German court room, where Apple lost its bid to torpedo Samsung's new model, the Galaxy Tab 10.1N, designed specifically to address its complaints about the original.
But that victory may be short-lived. Samsung is facing a bigger nightmare than any of the infringement allegations Apple has lobbed so far, courtesy of the European Commission. It's decided to start investigating Samsung on suspicion that it violated antitrust regulations by misusing a certain kind of extra-special patent it holds.
The issue concerns patents labeled as "FRAND" — that is, fair, reasonable and non-discriminating. A company with a normal patent can do what it wants with it — share it, sell it, license it, or keep it locked away in a vault in its darkest dungeon. But if a company holds a FRAND patent, it has to license it out to third parties because it's been declared to be essential to a certain industry standard. The logic is that if the holder of such a vital patent wanted to be stingy with it, it could gain an unfair advantage over an entire industry and hamper competition. So that company is limited in what it can do with the patent and how much it can charge to license it out.
It appears that Samsung may have used some of its FRAND patents related to 3G wireless technology as a way to strike back at Apple. The EC doesn't like to see FRAND patents used as weapons, so it's looking into the matter to find out exactly what Samsung's been up to.
If Samsung is found guilty of faulty FRAND-handling, it could face some very large fines.
Bird Is the Word, Unless the Word Is a Touchy Subject
Over the last couple of years, Twitter has been hailed as a must-have tool for a 21st century revolution. No modern rebel, firebrand, activist or general damner of the Man could deny the power of the tweet when it came to organizing and mobilizing mass protests and demonstrations, some of which led to the fall of entire national regimes. Even when governments tried to black out Internet access over their entire countries, pockets of protesters figured out ways to get back online and communicate through Twitter.
That's why it came as such a shock for so many to learn about Twitter's latest plans. The company has announced that it now has the ability to censor tweets on a country-by-country level. That means if Twitter doesn't want certain words, phrases or hashtags to be visible to users in a particular country, it can flip a switch and immediately make them disappear. People elsewhere will be able to read those red-flagged messages, but not anyone who's in the country where they've been banned.
Twitter says it will only block tweets after a formal legal process has been completed. It also intends to keep a degree of transparency intact. It will indicate to users in the countries in question that a tweet has been blocked, and why.
And it maintains that in the end, it's really all about business. A company can't pick and choose which of a country's laws it will abide by if it wants to do business there. The example Twitter provided was Nazism, which is a restricted topic in places like Germany and France. Pro-Nazi content is banned there, so Twitter's ability to block that content would help it comply with the law.
But that's about as loaded an example as you can get. Does anyone really want to go out of their way to speak up for the rights of Nazis? It's hard to support someone's freedom of speech when the speaker is a hatemonger, but what happens when the speaker's a protester criticizing a totalitarian regime? Under these new rules, it sounds like it would be pretty easy for that regime to simply declare a broad array of terms and phrases illegal, demand that Twitter block them, and prevent the spread of ideas, at least via one popular channel.
Twitter's critics called it a move toward censorship, plain and simple. The company's rolling over for the rules of foreign governments in a way that appears to be in direct opposition to freedom of speech. Google famously balked at China's demand for censorship, and there was a situation in which Yahoo bent over for it, with very bad results. It seems Twitter's chosen which way it's going to lean.
But Twitter does have its defenders, and they're not just the ones who only want to see the company make more money. They point out that a defiant Twitter being forcibly kicked out of a given country would be just as chilling to the exchange of information as red-flagging certain messages, if not more so. And the fact that Twitter will at least reveal when tweets are censored may be marginally less stifling to public discourse than having no discourse at all.
Infected With Ads
AV firm Symantec started up yet another Android security scare by sounding the alarm on Counterclank, a breed of malware that Symantec said has been found on several apps, some of which were even carried in Google's own Android Market.
Android has been targeted by malware makers before. Google doesn't prescreen every single app that goes onto the market, and there are lots of different kinds of places to get Android apps, ranging from squeaky-clean online showrooms to grimy back-alley webpages. The best advice is to read up on an app before you download it and avoid anything with a name like "Stripper Touch Girl" or "Sexy Women Puzzle" — both names of apps allegedly pushing out Counterclank, in this case.
The number of possibly infected phones this time around sounded pretty serious. Symantec said between 1 million and 5 million devices have been exposed.
But what Counterclank does has some security experts arguing about whether the threat's been overblown and whether it's exactly right to call it "malware." For now, it seems that the main thing a user will notice once a phone is infected is a bunch of unwanted advertisements popping up.
One word you could use for that is "adware," and whether adware is a subspecies of malware depends on which school of software taxonomy you follow. But if it sucks up resources, it does something you don't want it to do, and it's hard to get rid of, that does sounds a little malicious.
Don Draper Is Not Amused
When Thorsten Heins took the wheel at Research In Motion a couple of weeks ago, he creeped out investors by describing a plan for the future that made it sound like he fully intended to follow in the footsteps of his predecessors. One of the topics on which Heins seemed to agree with Mike Lazaridis and Jim Balsillie was marketing. RIM's products were fine — what they really needed were some great new advertisements to get back on track.
One could debate all night about what RIM's biggest problems really are. But maybe a new direction in marketing could be worth the effort. In the future — many months in the future — RIM plans to put out what it says are going to be some really nice new handsets. If that's the case, then it's going to want to get the word out. So sure, marketing, great idea. What do you have in mind?
For one ghastly moment, it seemed that RIM had answered that question with an idea stolen from the Children's Television Workshop. The company's blog was suddenly promoting something called "The Bold Team" — four cartoon characters dressed up in superhero costumes and boasting some kind of quasi-superpower. Gogo Girl is The Achiever, Max Stone is The Adventurer, Justin Steele is The Advocate, and Trudy Foreal is The Authentic, which I suppose means she has no internal monologue and just says whatever comes to mind at any given moment.
Accompanying the arrival of these four was a giant infographic with information about how a bunch of BlackBerry users had responded to a RIM Twitter survey about New Years resolutions. These four characters represented the ways in which BlackBerry users were going to be bold in 2012 — or something like that.
Of course, with all the talk about marketing Heins had just done, combined with the whole "new year, new resolutions" context in which the characters were presented, it appeared as though this was the start of a big new RIM advertising campaign — one involving spandex-clad cartoon characters. Were they going after children? Were they being so deeply ironic that nobody got the joke? Did they hire the people responsible for Qwikster?
Eventually, RIM clarified that The Bold Team was a one-off thing — just a little social media fun never meant for a prime time ad campaign. But maybe the most unfortunate thing about it was that for a little while, a lot of people thought RIM might actually have been serious.